Sharing, Filtering, and Exporting Scan Records
Sharing, Filtering, and Exporting Scan Records
Here, you can learn how to:
Create a filtered download link to view your scan records by simply clicking on that link
Share scan records with anyone – create a universal download link or a link with scans filtered specifically for only certain Services or Users
Allow anyone to view scan records without either you or them signing in to codeREADr.com to download the report. You can do this by creating a CSV download link.
On the Scans page of codeREADr.com, look for the 'CSV download link' option. First, set up the download using an export template and filtering the scan records to show only those you want to view yourself or to share with others.
For example, a global report for your own viewing may include all Services and Users. However, if you want to share scan records with specific contractors, clients, or employees, you can create different reports for each party by filtering by Service or User. In that way, you can create a CSV download link that will download only those scan records specific to each Service or User.
Step 1: Create an Export Template
Step 2: Filter your Scans
Filter your scans based on how you want to export and share this report.
We default to "Date Received" by our server in case an app user delays uploading their scans.
We suggest choosing a consistent "Date Range" especially if using a CSV Download Link. First, your report execution is faster. Secondly, when using the Scans page filter, the export limit would be 10,000 scan records. Therefore, if your total number of scan records grow to more than 10,000 records, using the Data Range filter will enable you to trim the total to less than the maximum.  [To export more than 10,000 records in a single report use the Tasks feature on your Account page.]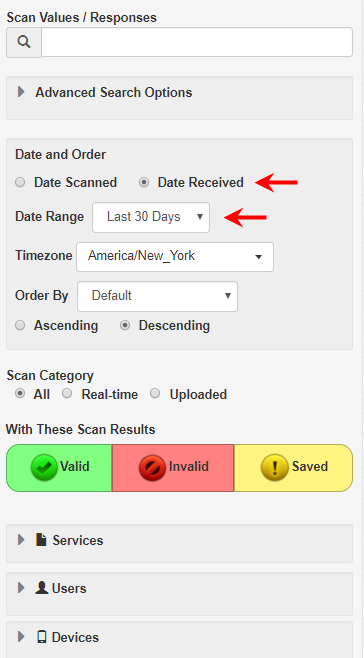 Step 3: Choose your Output Format (Export Template)
If you change selected items in your Export Template your reports will automatically show those items the next time the link is clicked.
Step 4: Get CSV Download Link
By clicking the link the data can be previewed online and downloaded as a CSV file. You can 'Require user login' if you want to limit who can view this report. You assign a 'user' on the codeREADr.com 'Users' page. The user can be assigned Services to scan with the app (an 'app-ser') or simply use those credentials for getting these reports.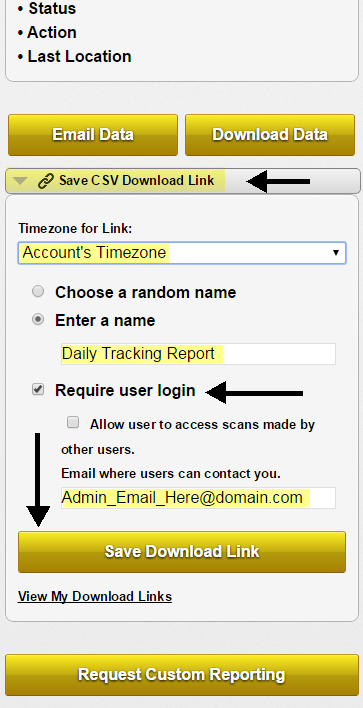 View Scans Online as a Spreadsheet
For a user to view scans online you must check the box 'Require user login' (see above). Then when you distribute the link to your users, they will see a web portal for signing in. They will be able to then see up to 10,000 filtered scan records which you've enabled them to see. Each time they click the link or refresh the portal, the screen will re-populate the spreadsheet in real time. The user can search, select date ranges and download the file.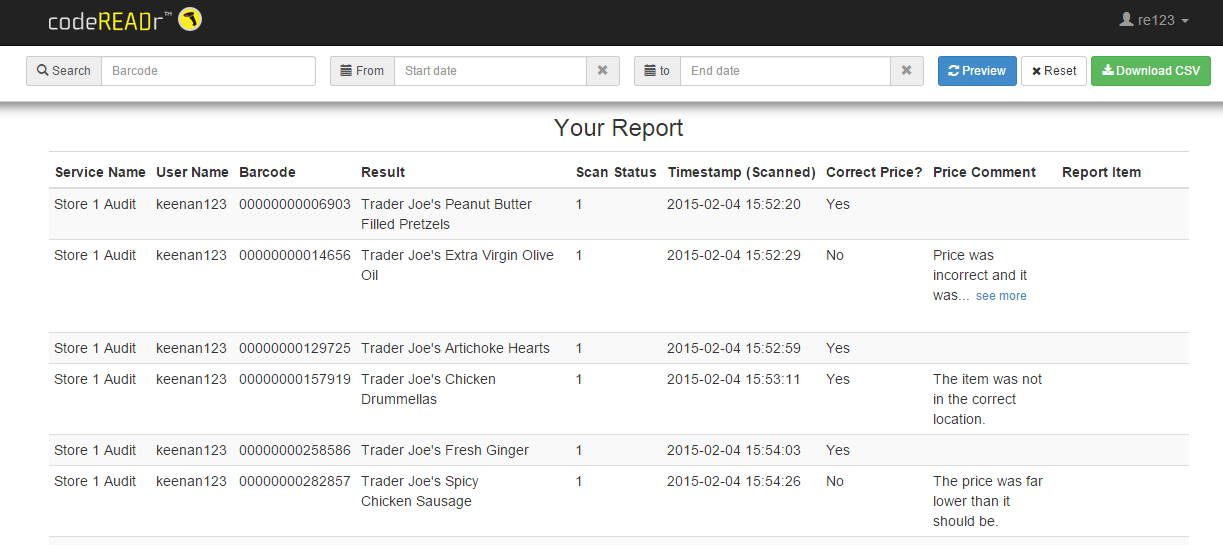 Share Based on ID, Name, Location
On the Scan page, filter by the scan value (ID) or by unique names, locations, etc. in the response text.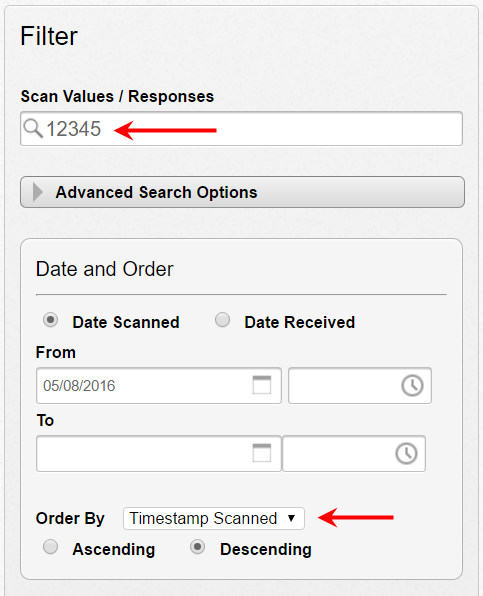 Then, generate a CSV Download Link to share with the people you want to see those specifically filtered scan records.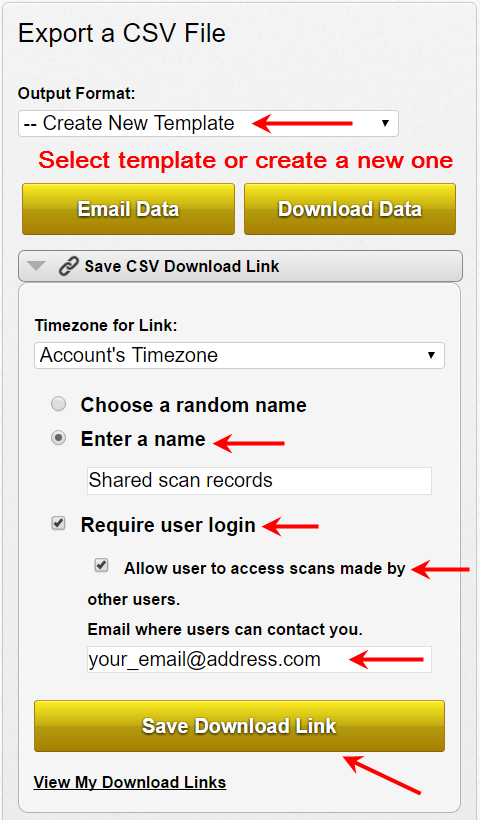 Important: On the Users page you must create at least one app username for this 'sharing'.  You can then give everyone that username or give everyone a unique username.  That username shouldn't be associated to a Service, unless you also want them to scan. It is important to make sure to name each link  ('Enter a name') with the ID, name or location you filtered by. In that way your can more easily track which URL to send them.
Advanced Options
You can view and download filtered scan records additionally filtered to show only the last scan made for each value. The filter selects the unique values in up to the last 2 million total scan records.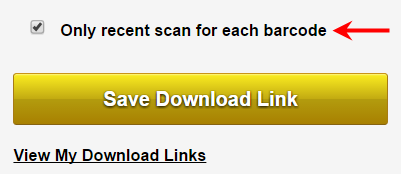 If you want to see the actual API that's created, click on 'View my Download Links'. Then, you will be taken to your Account page where both the shortened link and the API are shown. Also, you can copy and edit the API and click it or paste it in a browser. Because your API key is in the API link, you won't want to share it with people you don't trust.
Also, you can manually edit the API to change the report parameters (e.g. change the report's start_date). Then, click the link to download the CSV file. Alternatively, you can run a CRON on your server to update the start_date, download the scans and insert them into your database.
Automating the flow of data