Create workflows for your merchants and sales reps to use CodeREADr as your ordering app
Setup your merchants to scan the items you supply at their location, enter a quantity and place an order.
Enable your sales reps to scan your on-site products to check inventory and place orders on behalf of their customers.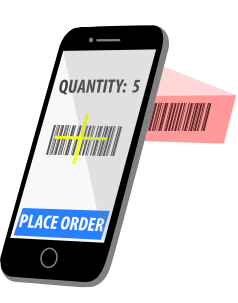 Real-time item checking and ordering when online.
With each scan, the app user can connect in real-time to your own item database or one stored on CodeREADr's servers.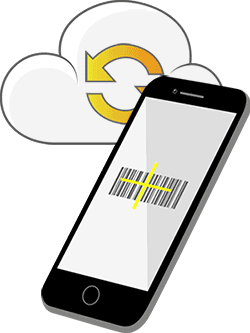 Auto-sync option for fast scanning and quantity entry when offline.
Is the on-location Internet connectivity unstable? No problem. App users can record offline or validate against a database stored on their device.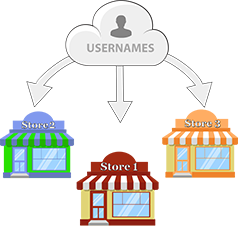 Manage unlimited locations, merchants, and sales reps by issuing unique app credentials.
Issue app user credentials to authorized merchants and sales reps. Then, when users sign into the app, they follow the simple and predefined workflow you created as the administrator. Consequently, this will minimize support and data collection errors.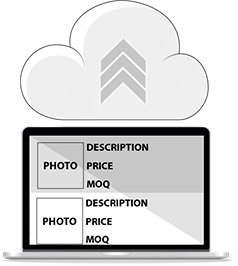 Upload your database of available items including description, price, photo, and minimum order quantity.
Optionally, supplement the item's description with additional info necessary for the app user to identify the item, the conditions for the purchase, the expected on-hand quantity, etc.
Monitor inventory at client locations

Do you have a checklist of expected inventory at each location? With the lookup feature, your app users can look up what's there and what's not there based on what they've scanned and not scanned.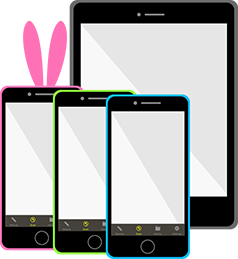 They can use their own smartphones and tablets.
In many cases, scanning devices can be expensive and a logistics nightmare. Instead, simply have your merchants and reps download the app and immediately scan with their own devices.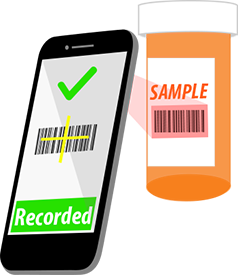 Track samples given to customers.
Regulatory issues with samples? Just have your reps scan the sample's serial number and record to whom they gave it. At that point, you'll have a formal record.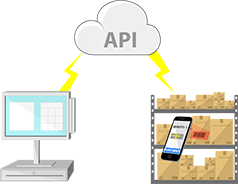 Integrate with POS, order entry, and third party databases with APIs.
Post your scan records directly to your own servers, auto-insert them into cloud databases, retrieve them with our API, or simply download them as a CSV file.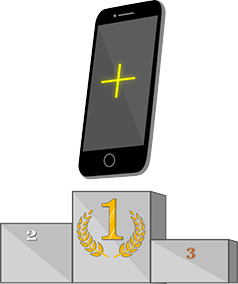 Fastest UPC barcode scanner in the industry.
Quickly scan 50 barcode types, including UPC/EAN, Data Matrix, QR Code, PDF-417, Code 39, Code 128, and more.
Post scans directly to your server from the remote ordering app

Post scan records to our server and then to yours or post directly to your servers. Either way, your app users can work online or offline.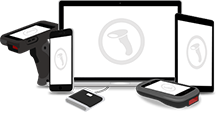 Use smartphones, tablets or scanning accessories.
Merchants who already own scanning devices can use them with Chromebooks directly, or with PCs and Macs through Android emulators.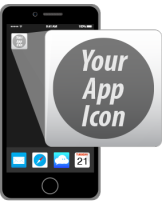 Freely brand the app with your logo or upgrade to white label. Then, customize your store listing, your icon on the app user's device, and more.