The Smarter Barcode Scanner App
Barcode Scanning Software
The barcode scanner app is installed on smartphones, tablets or rugged mobile computers to scan barcodes, collect data and upload that data to a central database.
Data Capture & Validation Cloud Platform
Try it FREE! No credit card required to start scanning.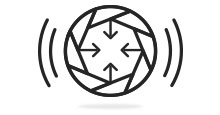 Capture, Validate & Connect
Scan barcode. Validate against a database. Collect associated data. Auto-sync to our server or yours. Export or auto-insert scans, or fully integrate.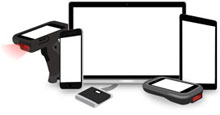 Device Flexibility
The app works with smartphones, tablets, scan sleds, and Android mobile computers. Use the built-in camera, imager or Bluetooth accessory.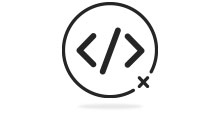 No-Code / Low-Code Solutions
No coding required to quickly configure most solutions – just select options from menus. Low coding allows developers to enhance solutions.

Quickly and accurately scan barcodes with the device's camera, imager or a Bluetooth scanning accessory.

Add your logo to the barcode scanner app or get your own white-label version.

If online connectivity is unstable, scans are saved on the barcode reader and synced every 2-seconds to the cloud.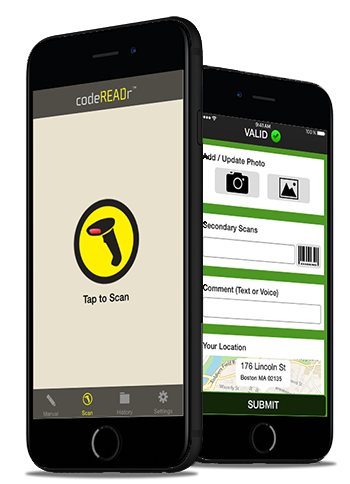 Validate barcode scans against a database stored online or auto-synced globally from the cloud and stored on the device.

 Ask multiple-choice, drop-down, voice-to-text, or custom questions with each scan.

Take pictures,  record GPS location, and capture signatures with the barcode scanner app as part of a scanning workflow.

Import, sync, and edit your databases in the cloud. API option for developers.

Setup custom workflows for your barcode scanning and data collection services.

Prompt app-users to collect data and customize the validation of that data.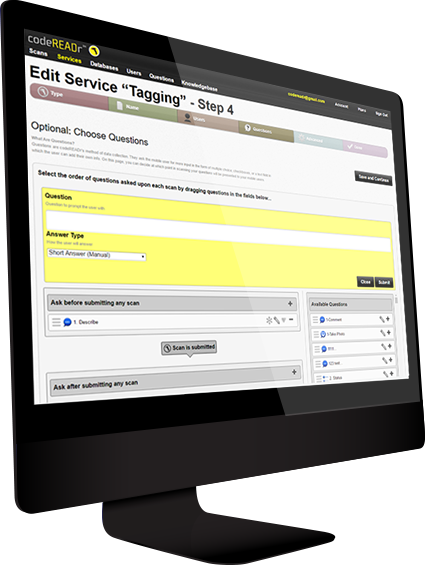 Specify permissions & reporting for every app-user to access services and databases.

 All communications with the mobile app and API are encrypted.

 The API gives you full control of scanning devices, users, and data.