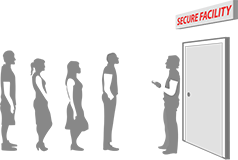 With internet connectivity, all scans are synced in the cloud. No Internet? Scan offline and upload. Slow Internet? Scan offline with auto sync.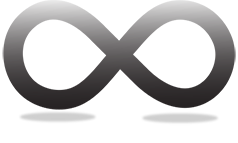 Track unlimited access points and facilities simultaneously.
Issue unique app credentials to every authorized app user for real-time monitoring of every location. Also, add GPS for map coordinates.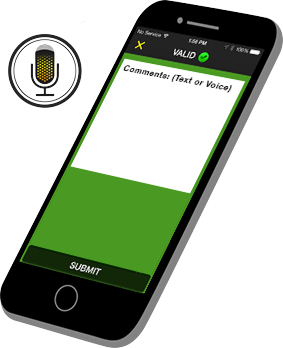 Enable forms, photos, and voice comments after each scan.
App users enter form data (name, etc.) or record special events for evidence.
Also, enable secondary scans to check-out and check-in items, each linked in the scan record to the person's ID scanned.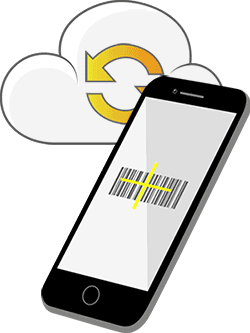 Auto Sync for instant validation offline.
Validate instantly against your on-device database.
Then, scans are uploaded to our server or your server in the background every 2-seconds.
Limit access based on time, count, and duration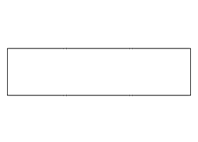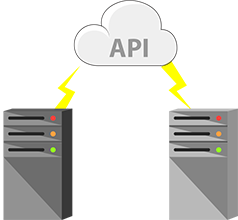 Integrate with third party databases and back-end systems.
Post scans to our server or directly to your server. Alternatively, use our API to retrieve scans.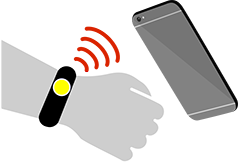 Use NFC to authenticate the ID.
Improve proof of presence when the app reads the unique ID embedded in RFID/NFC wristbands, cards, or key fob.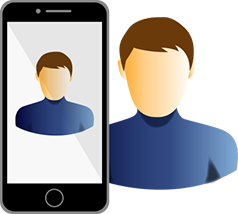 Already have the ID holder's photo? Then, show the app user after each scan for visual verification.
No photo yet? Then, take one and add it to the IDs scan record to show any app user next time the ID is scanned. Importantly, this is ideal for instant and on-site issuance of credentials.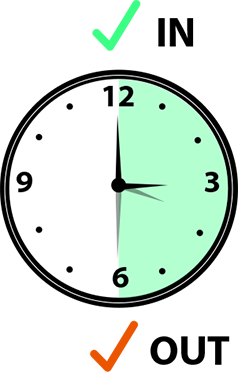 Track duration: arrival and departure.
Scan in, and scan out to track attendance.
Also, track real-time presence, such as who came, who didn't come, and who's still there.
View, share, and download filtered scan records on the web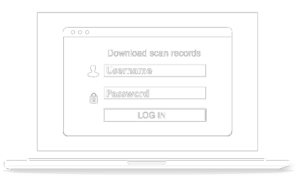 Create templates for filtering and viewing scan records.
Share them by issuing credentials to view and download specifically filtered records.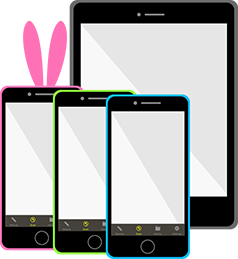 Option: your app users can use their own devices.
Lower cost and instant deployment with security. You control the in-app functionality available to your authorized app users, who simply download the app from the app stores.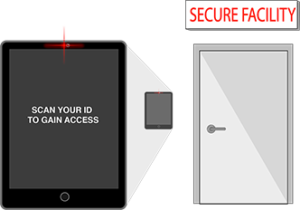 Kiosk Mode for remote access and attendance tracking.
Have a access staging area? ID holders can self-scan.
Simply tracking attendance? Place tablets anywhere for self-scanning.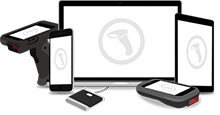 Option: deploy barcode scanning accessories or rugged devices.
Flexibility. App users can use their own smartphones and tablets. Also, you can buy new or refurbished ones. Alternatively, you can provision 'point and shoot' scanning accessories and rugged, purpose-built devices.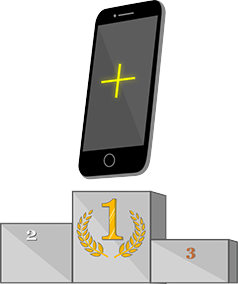 Fastest access control scanner app.
Save money. Our in-app SD PRO scan engine uses just the iOS or Android device's built-in camera for scanning. It rivals the very best enterprise scanners in the number of barcode formats supported and in the speed they are read.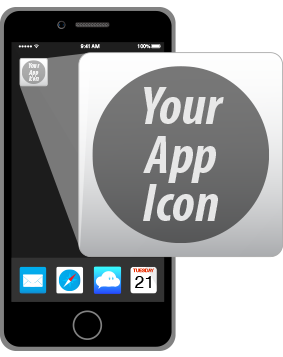 White label as your access control app.
Generally, simple app branding with your logo is good enough because it's free.
However, service providers can fully white label the app for a nominal fee, including app store listings and app icons for your clients' phones.