Create and Manage Barcode Scanning Services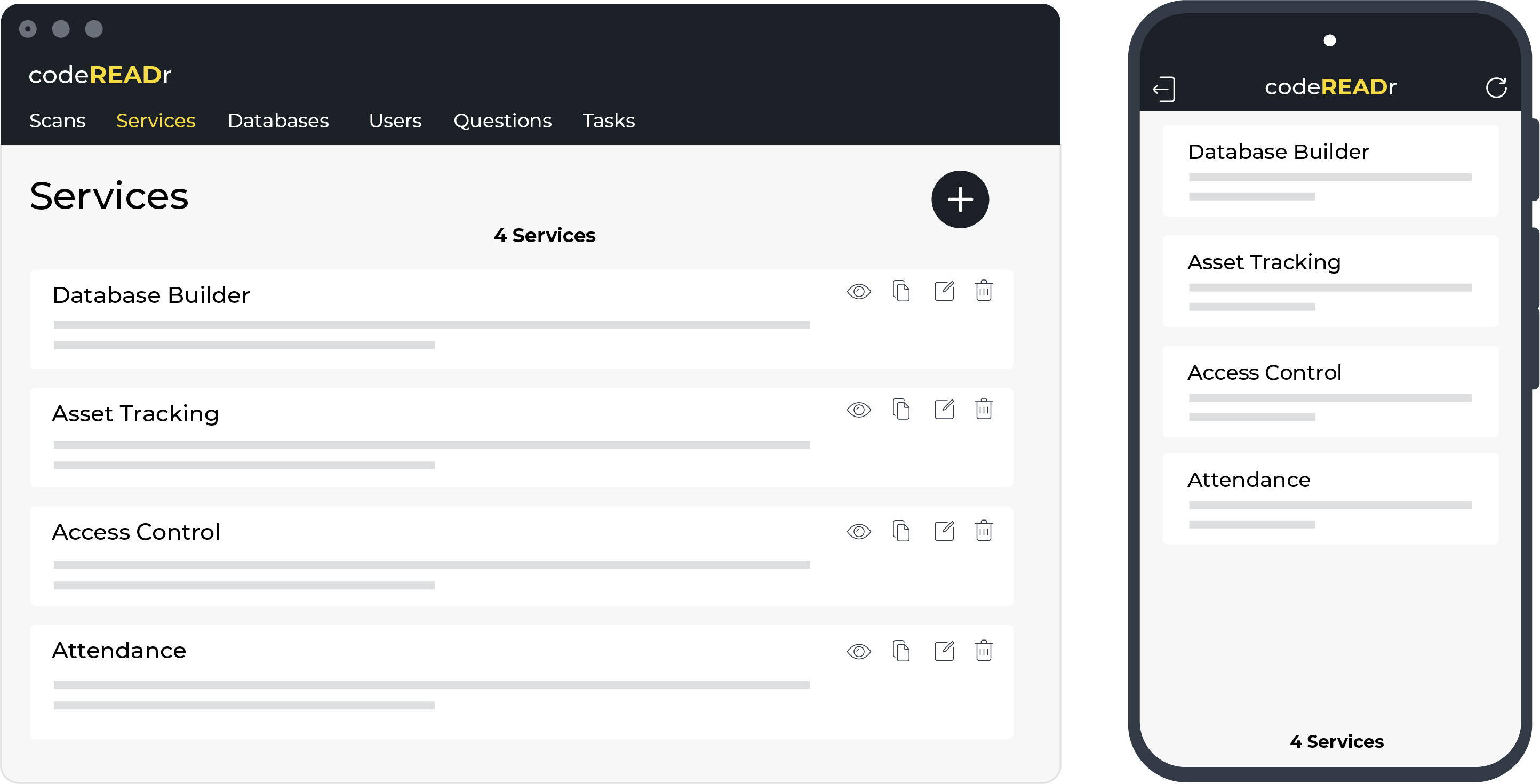 Create and Manage Scanning Services
Create as many barcode scanning services as you would like with a single account. Each service can have its own configuration, databases and users. You can manage all of your services through our website's built-in tools or our API.
Manage App Users and Databases
Administrators can define a group of one or more users which will be authorized to scan for a specific service, all other users won't have access to these services. Services can also be associated to a specific database for validation.
Schedule Services
You can set a specific start and stop time for a custom service, so it will only appear on a user's device when it is scheduled to do so.