Creating a User
Users (i.e. app-users) are the people authorized to sign-in to the app by the account Administrator (i.e. you). Once signed in, the specific Services they are authorized for will be downloaded to the app on their mobile device.


How to Create a User:
| | |
| --- | --- |
| 1 | Click on the 'Users' link on the top navigation menu. Then click "Add a User". |
| 2 | Choose a username and password for your user. |
| 3 | [OPTIONAL] Authorize the user for any or all of your services. (This can also be done later here). |
| 4 | [OPTIONAL] Hypothetically, the user can have unlimited mobile devices, and whenever he or she logs with his or her username and password on a device, that device is is "activated". Check the "Set limit device" box to limit the user to the desired number of mobile devices |
| 5 | Click Create |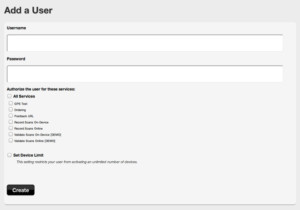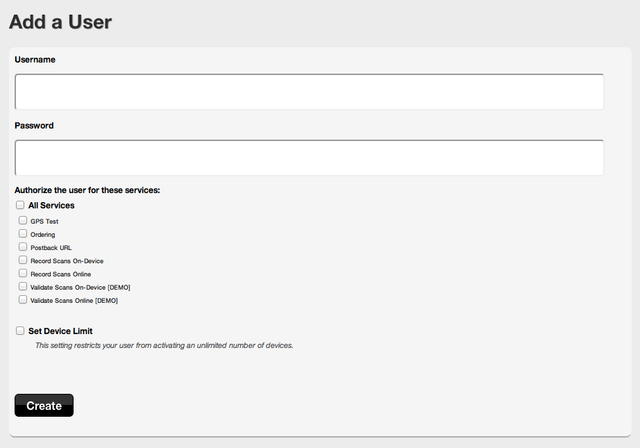 Remember that users mean nothing unless they are authorized to use a service!
Manage & Editing Users (bulk upload):
See instructions to upload users via CSV here.