What Is Webify?
Webify allows you to display web-formatted content in-app when plain text is not enough. Webify can also be used with contextual variables for customizing the response an app user sees after a scan.
You can show HTML directly using standard W3C HTML tags. CodeREADr will render your HTML within the application just like a web page. If you are using an on-device database, you can load a full HTML page from a URL using the cURL tag. However, the cURL tag is not supported for online database services or postback services at this time.
How Does Webify Work?
The basic syntax of a Webify URL can contain one or multiple of the following:
One cURL tag containing one URL
And/or plain text anywhere outside of the

cURL

and

HTML

tags
How Does Webify Look?
Webify in Service Description
App Result: Description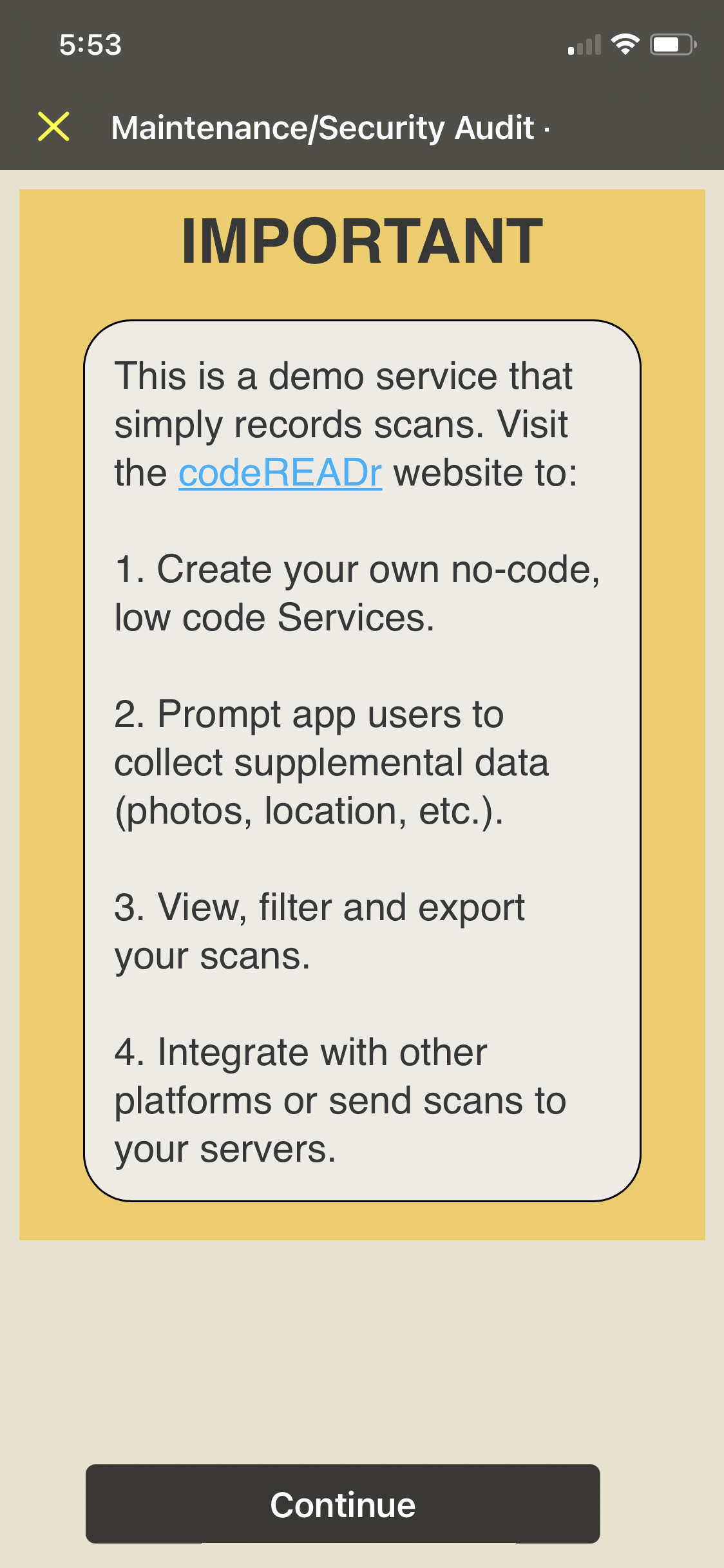 Webify in Response Text (via Validation Pattern)
Input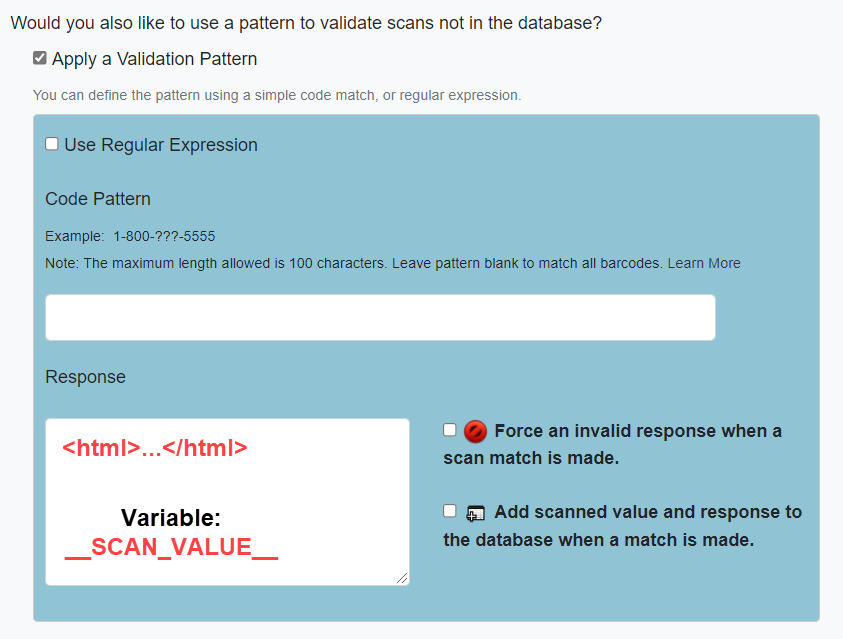 App Result: Scan Response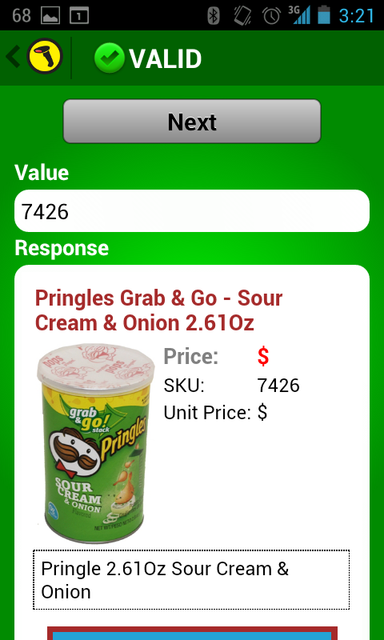 Webify in Response Text (via Database)
Input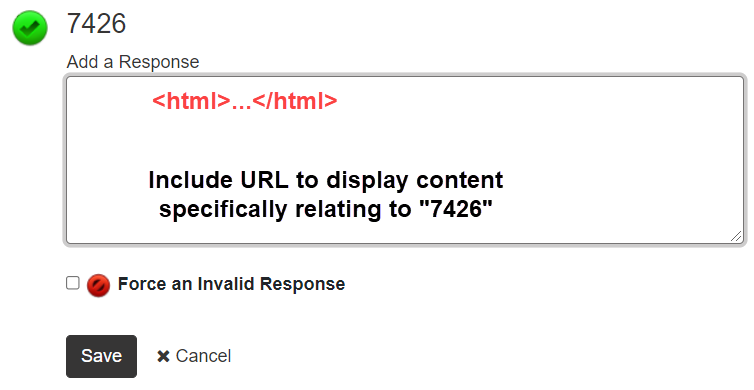 App Result: Response Text (as shown in Lookup)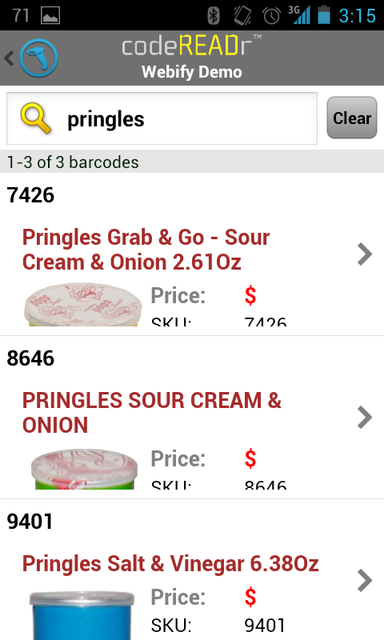 Full-Screen In-App Window or Browser
If you want the app user to have the option to tap a button to view web content, the URL can open in its own full-screen window from a webify container if you include a prefix. In both cases, the app user can seamlessly continue scanning after closing the window or browser.
The codereadr:_blank: prefix will attempt to open it in-app but in a full view window.
The codereadr:browser: prefix will open it in the device's default browser app (i.e. Chrome or Safari).
Combination and Hierarchy of Syntax
In the event you provide more than one format ( cURL tag, HTML tag and plain text), the app will only display one of the three based on the following precedence:
cURL – the first choice when present
HTML – the second choice when present
Plain text – the third choice is plain text and is displayed when curl and HTML are both not available
Templates for HTML Response Screen
Customize Response Labels and Colors
Web Content as a Service
In addition to the typical recording and validation Services offered, you can also create a Web-View-Only Service with our Webify feature. Webify will present to the app user an image (such as your logo) or Web page or a specific image or Web page if using contextual variables. Any of these contextual variables can be used:
__USER_ID__
__USERNAME__
__SERVICE_ID__