Information on Automating Exports
With CodeREADr, developers can insert scan records into their own or third-party databases. Those options include Postback URL and Direct Scan to URL (DSU), which post scans from the CodeREADr app to the third party' server. Also, they can fetch scan records using our API.
There are many web applications that enable third-party service providers to automate the movement of data from one web app to the other. Generally, those apps connect via an API.
The CodeREADr web application (i.e. the server where your validation databases and scan records reside) works with a number of those web applications.
Options for Exporting Without Coding
Excel Instructions
Filter and Format Your Data
Optionally, create an Export Template for barcode scan records to configure which columns to export, their order, the header names, and the format. For example, time and date to appear in one column or in two columns. Also, filter your records based on the data needed for the export.
We recommend using the default 'Date Received' option as that's the date the scans are received by our server. Then, you are sure to get all your scans if an app user didn't upload scans in a timely fashion. Moreover, it is useful in case your internet connection is not stable. Also, if you've created an Export Template, be sure to select it as the Output Format.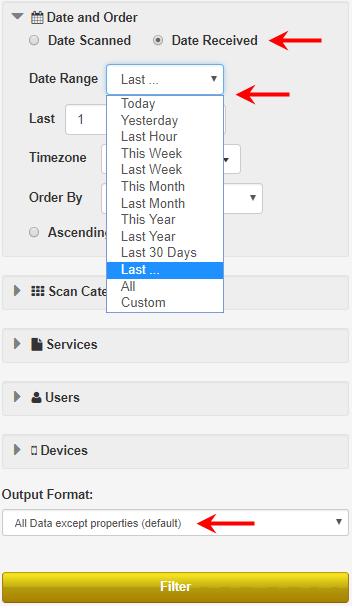 Create a CSV Download Link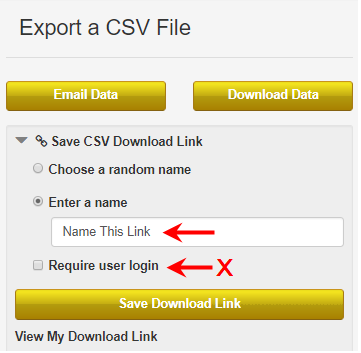 First, in an Excel sheet, click on "Data". Second, click "Get Data." After clicking "From Other Sources" choose "From Web." This example uses Excel offline. If you don't see the option for "Get Data", you may need to ask for permission from your IT/network administrator.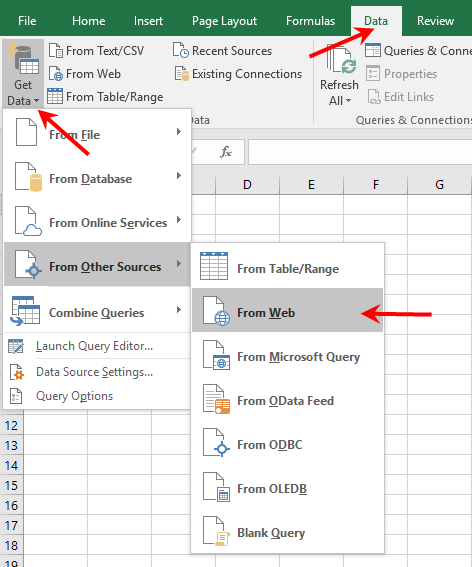 It can take several seconds (or more) for this From Web form to be presented. Insert the CSV Download Link in the form field and click OK.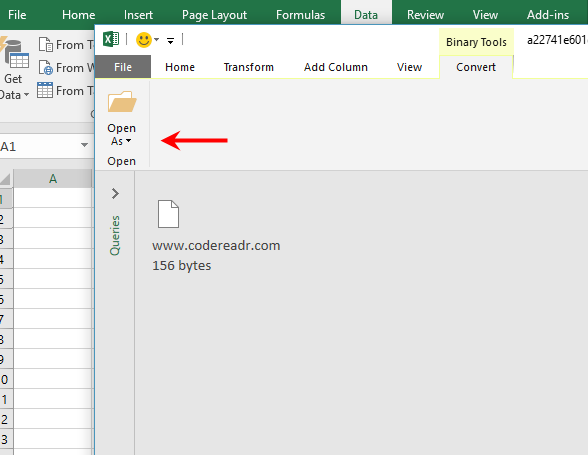 Then, choose "CSV Document"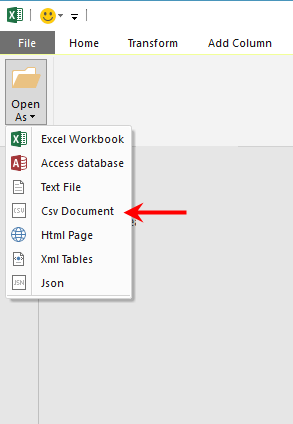 The worksheet will show the headers of your Export Template or the default headers if you've not created a custom template. Click "Close and Load."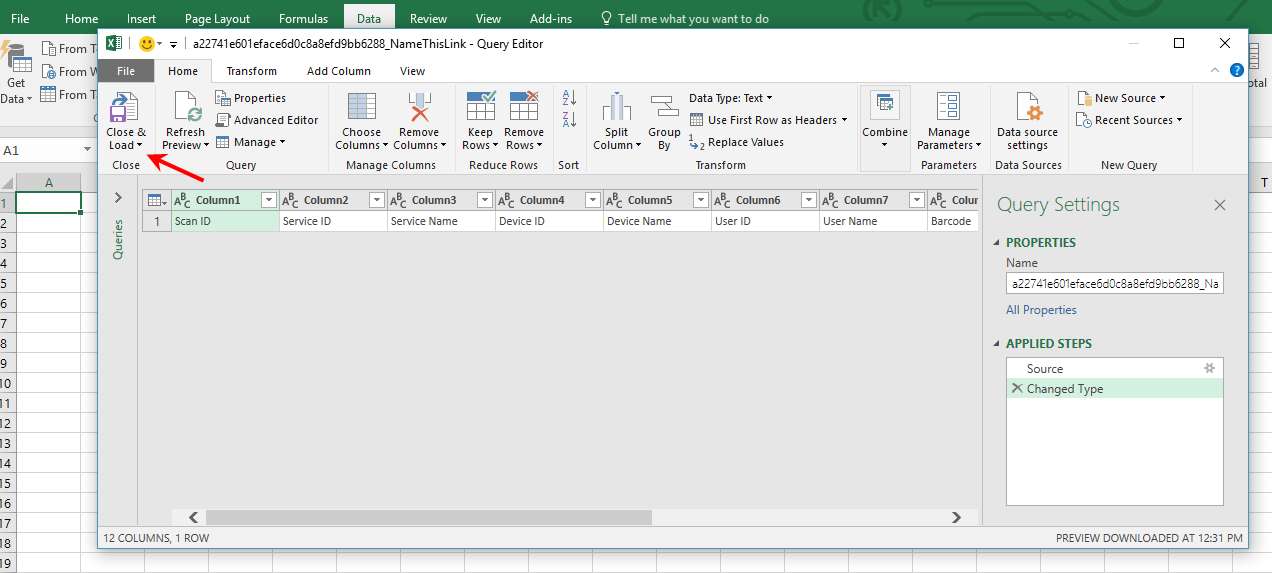 Once it loads to your actual sheet, choose "Properties" to choose the format, layout, and what you want the refreshing of the sheet to do. Then, click the icon next to the Query Name to set the Query Properties.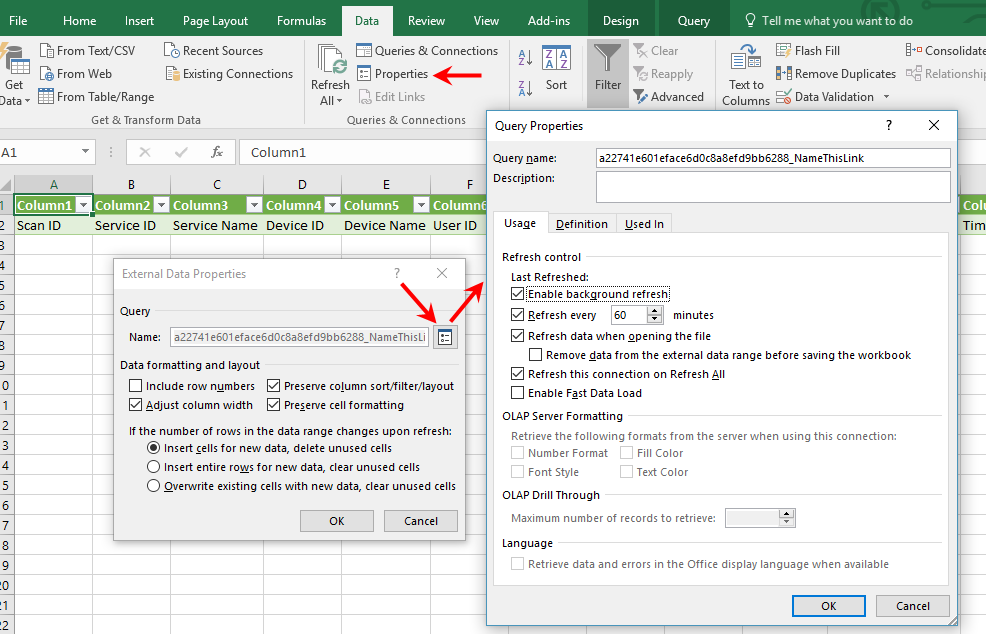 QuickBase Integration – Overview
Already a CodeREADr customer? If you also subscribe to QuickBase, you'll have extensive capabilities for managing all your data in the cloud.
Already a QuickBase customer? If you subscribe to CodeREADr, you can quickly & accurately scan barcodes, collect multiple-choice & form data, GPS locations, photos, timestamps, etc. Also, you can do that both online and offline, using the native CodeREADr iOS and Android apps. Then, insert that data into QuickBase tables.
Not a customer of either service? The integration super-charges QuickBase's best-in-class cloud service with CodeREADr's native, the enterprise-grade app to quickly and accurately scan barcodes and capture, validate and collect associated data into a formal record — anywhere, anytime.
Direct API Integration Option
You can use our APIs to automate the process to eliminate manual uploading and downloading files. You create specific tables within QuickBase to automatically insert data captured by your authorized CodeREADr app-user(s). Also, the data viewed by the app-user after each scan is current with the data in the associated QuickBase table.
For direct integration, we created a 'wizard' for you to simply connect CodeREADr to QuickBase. No programming is necessary. Also, you don't need to learn the CodeREADr platform (unless you need special features). All you need to do is associate each QuickBase field to a CodeREADr field. From that, we auto-generate the CodeREADr 'Service' (workflow). Thus, your authorized app-users can start scanning right away.
What can you do with direct integration? To your QuickBase tables your app-users can:
Add a new record.
Edit an existing record.
Edit existing or add new record IF user inputs at least one value.
To launch the wizard, click here.  Here is a detailed instruction for direct API integration with Quickbase.
NOTE: You will need to enter your QuickBase Domain (enter just the domain name, not the full URL) and QuickBase App Token to connect to a target table in QuickBase.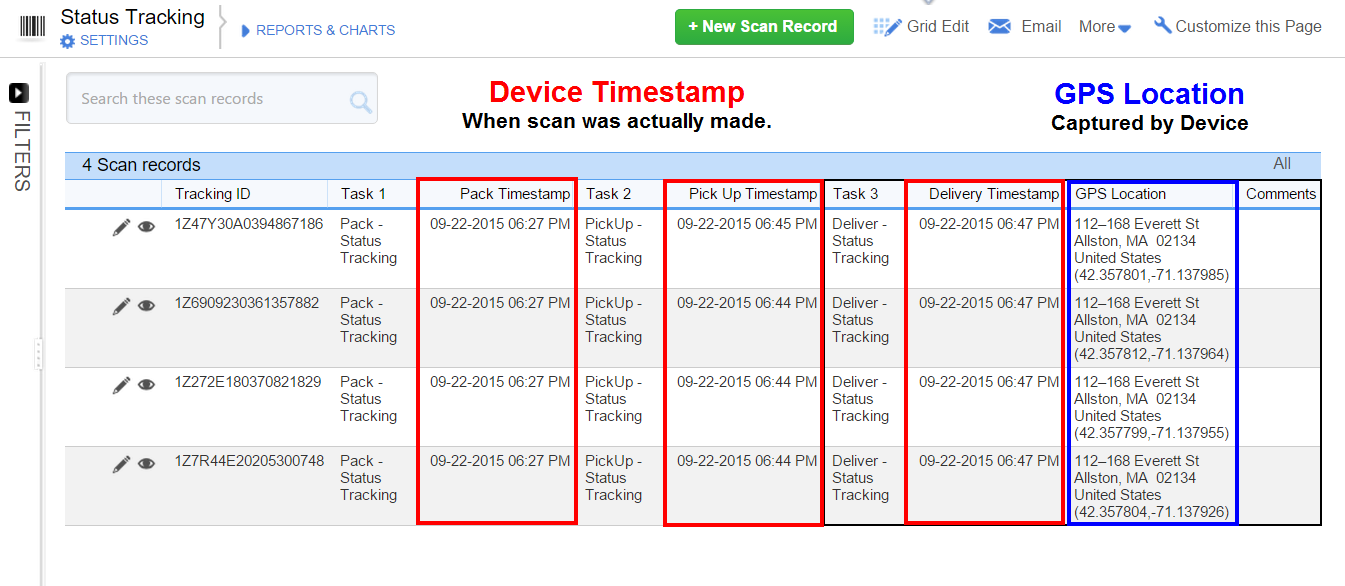 Here's an example of a QuickBase table using the API option. The key differences include:
auto-insertion into key fields (no uploading)
scan data from multiple CodeREADr Services can be inserted in a single table and optionally in a single row.
In the example below, different field workers completed the Pack, Pick-up, and Delivery tasks, each scanning the same Tracking ID. The scans records for each are in this table in a single row based on the Tracking ID. This enables the easier use of formulas for reporting purposes.
CSV Import Option
Without using CodeREADr or QuickBase APIs, you can create CodeREADr Services directly on our website.
If a record-only type Service (i.e. no database required), simply decide what information you want to collect after each scan. If a validation type Service (i.e. validating against a database of barcode values), determine what information you want to collect after each scan. However, you need to import a simple CSV file to CodeREADr's servers. That file includes the barcode values to validate against and any associated content, such as conditions or descriptions for those values.
After scanning, you can filter and export a CSV file of your scan records. Then, import them into QuickBase.
Here's a CSV export from CodeREADr.com:

And here's the file after importing to your QuickBase table:

Once your data is in QuickBase, you can build applications and generate reports.
The CSV option is valuable when the app-user could have slow or unstable Internet connectivity.
For example, let's say you need to validate tickets, badges, or IDs for an event. However, if the Internet is slow, lines build up quickly. If you create your Service on CodeREADr, it downloads the event's database directly to the app for instant viewing and validation of each ID.
Also, let's say the app-user needs to know the current condition or status of an asset before updating the record. However, the Internet connection can be unstable. Thus, the offline viewing and validation of the asset database are of great value.