Create Validate Scans Service
Validate Scans Against a Database of Barcode Values
With this service type each scan is checked against the service's associated database.

Step 1. Type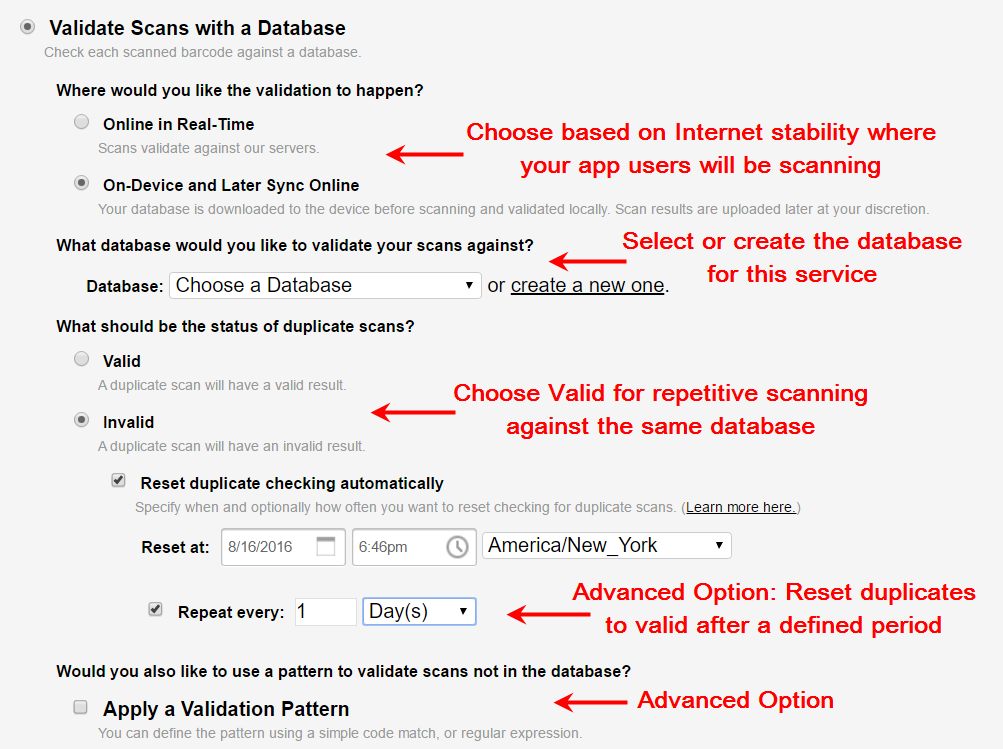 ---
Step 2. Name

---
Step 3. Users (app users)
Create at least one new app user. Convention is using email address or suffix + name.

---
Step 4. Questions (optional):
Prompts to your app users to collect data after each scan.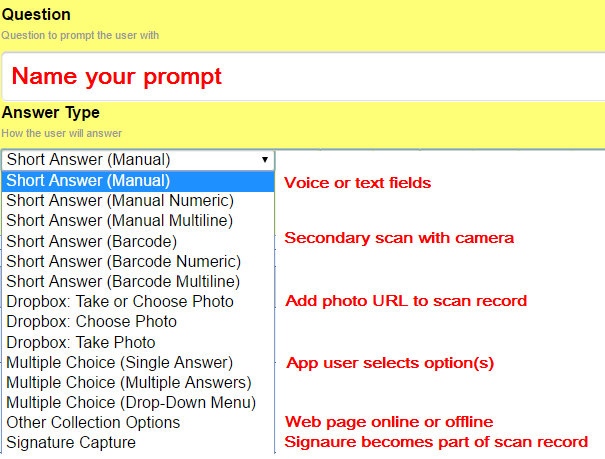 New: Sessions for auto-repeating data for every scan in a series
---
Step 5: Advanced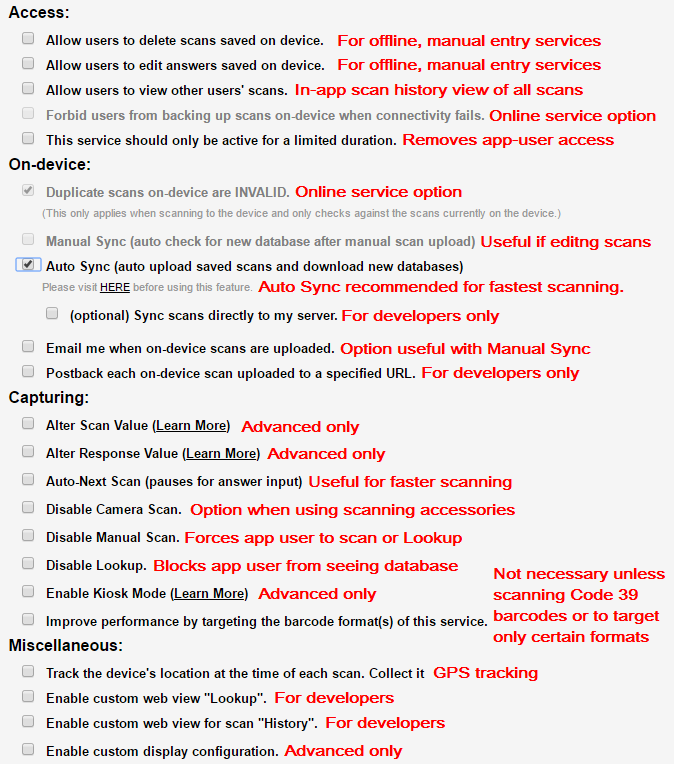 ---
Step 6. Create an Export Template for your scan records and filter, share and export them.
Please look here for instructions.