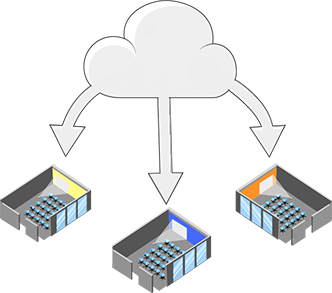 Track attendance and control access to meetings, classes, and events – online or offline.
Since we don't require a fixed hardware, businesses and schools can track attendance anywhere at any time.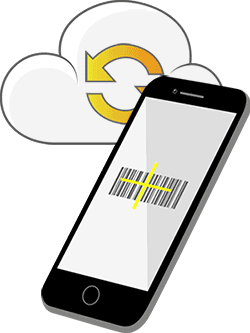 Instant offline recording of attendance with auto-sync to cloud in background.
Track and record in the cloud or offline on the device. With auto sync, scans are instantly recorded on the device and auto-uploaded later to the cloud.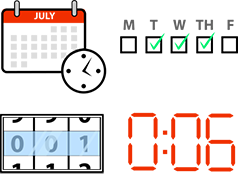 Limit access based on time, count, and duration.
Limit access to certain days or hours, or to a defined number of scans. Also, from the first scan for a defined duration. Need more? Just ask.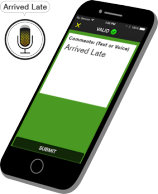 Collect data – text, voice, drop-down menus, scans, and photos.
After each scan, you can prompt your app users to collect more information. Also, you can add contact info, survey, or comments.
Track attendance at unlimited locations and events simultaneously by issuing unique app credentials.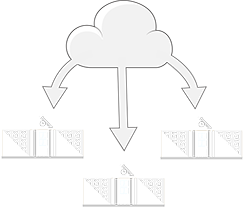 Authorize your app users to scan IDs for one location. Utilize attendance tracking with CodeREADr and scan simultaneously for 100s of locations globally, each with unique app usernames.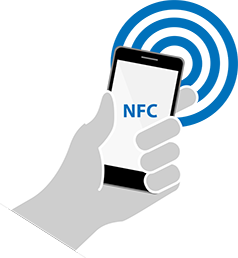 Capture proof of presence with NFC.
Using timestamp collection, capture method (barcode, NFC, lookup, manual entry, etc.), and GPS location, the attendee's presence can be verified with confidence. Also, using NFC, you can verify the authenticity of the credential.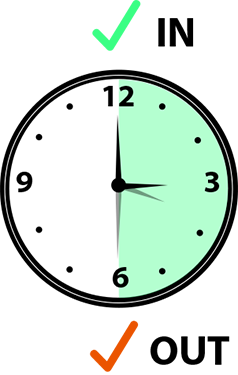 Track duration: check-in and check-out.
Basic access control is simple: a credential is valid, invalid or an invalid duplicate (optional). Also, you can configure scans as valid only between certain times or days of the week, valid for a specific number of scans, or valid from the first scan for a specific duration.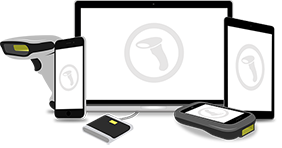 Use smartphones and tablets or barcode scanning accessories.
Android and iOS devices can be used with their camera or attached to barcode scanning sleds. Alternatively, rugged scanning devices running Android OS; Chromebooks, PCs, and Macs with USB or Bluetooth scanning accessories.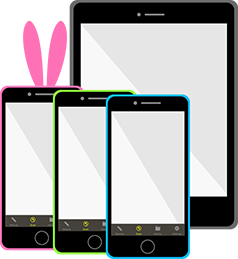 Administrators can use their own smartphones and tablets.
You can rent or buy new or refurbished devices and provision them as needed. If permitted, your app users can also use their own devices.
Kiosk Mode for Unattended Use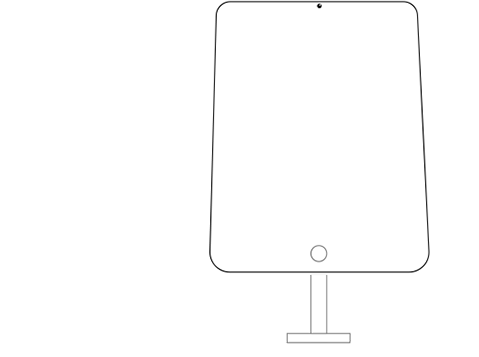 Set up iOS or Android tablets mounted in stands with the app using the front camera. You can scan credentials without needing an administrator to scan or collect associated data.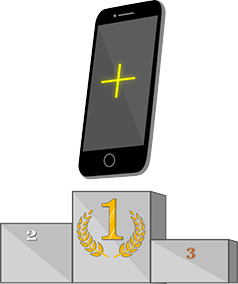 Fastest attendance barcode scanning app.
It doesn't matter what type of barcode it is. Our app reads 50 types of barcodes within fractions of a second using the device's built-in, rear-facing camera. Alternatively, you can use 'point-and-shoot' barcode scanning accessories for scanning at a distance.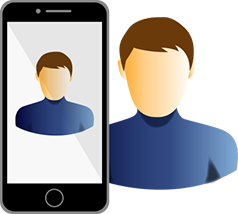 Photo capture, photo provisioning, and visual verification.
Whether for security or visual verification, your app users can view the person's photo after each scan.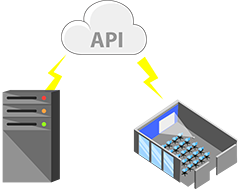 Integrate with third party databases and back-end systems with APIs.
Send scan records to our servers, your servers, or to third-party databases using our API.  Likewise, integrate with our API to create and edit your services, app users, and databases, generate barcodes, and retrieve filtered scan records.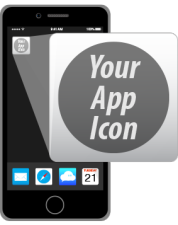 White label option as your own attendance tracking app.
Basic app-branding is included. However, if you are a service provider, you can upgrade to our white label version and have your own app store listings and app icons.
Enable your team to view, share, and download filtered scan records.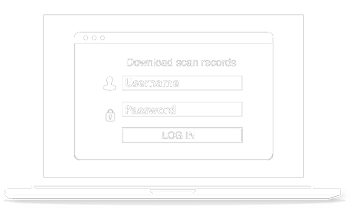 To enhance attendance tracking, automate the sharing of scan records for viewing and editing by authorized stakeholders.