Online Barcode Generator
You can upload your database of barcode values as a spreadsheet and generate thousands of barcodes at one time. We will then email you a link to a ZIP file filled with the barcode images you generated. You can print the images or send them in an email. Our barcode generator enables you to create 2D barcodes in QR code or PDF417 format.
Try Our Barcode Generator Free!
Barcode Generator API
You can generate both standard and branded barcodes through our API. Branded barcodes are images that contain more than just the barcode such as a logo. The API supports creating either QR code and PDF417 symbologies. For branded barcodes, the barcode generator API can be used to create barcode images with custom graphics and text.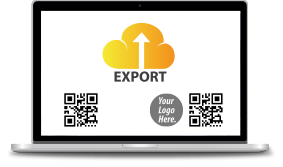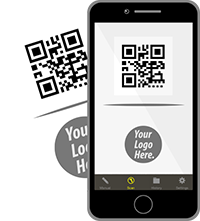 Create Barcodes with Logos
You can add your own logo and custom text to the image of every barcode you generate. First you must create a barcode template by uploading the common graphic and common text. You can then use the template to generate images with unique barcode values.
Test Your Barcode Database