Auto-insert scan records to Excel
Auto-insert scan records into Excel
Here are instructions for automatically inserting scan records into Excel.
Step 1
Optionally create an Export Template to configure which columns to export, their order, the header names, and the format – for example, time and date to appear in one column or in two columns.
Step 2
Optionally filter your records based on the data needed for the export. We recommend using the default 'Date Received' option as that's the date the scans are received by our server. In that way, you are sure to get all your scans if an app user didn't upload scans in a timely fashion due to the loss of an Internet connection. If you've created an Export Template be sure to select it as the Output Format.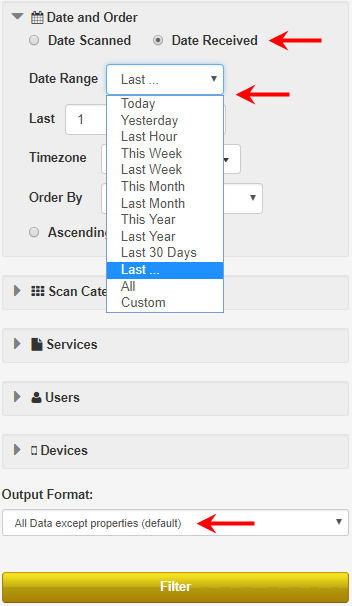 Step 3
Create a CSV Download Link Be sure to name the link and do NOT require a user login.  Save the link for inserting it into Excel.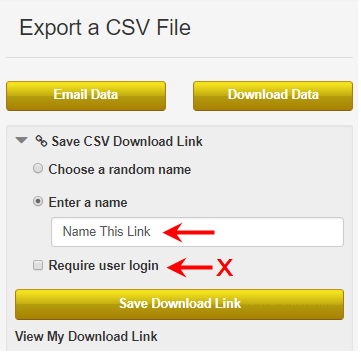 Step 4
Within an Excel sheet click on 'Data' and then 'Get Data'. After clicking 'From Other Sources' choose 'From Web'.  [This example uses Excel offline. If you don't see the option for 'Get Data' then you may need to ask for permission from your IT/network administrator.]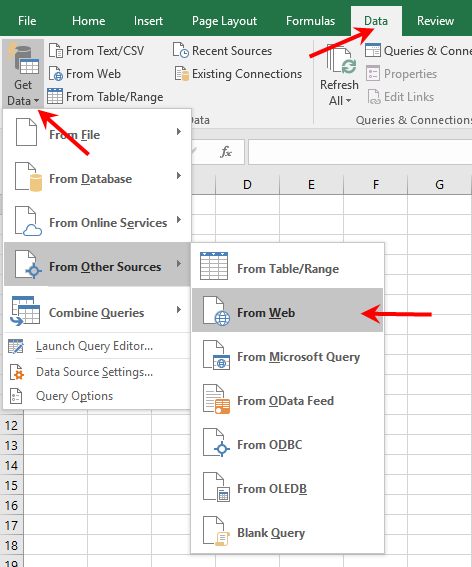 It can take several seconds (or more) for this From Web form to be presented. Insert the CSV Download Link in the form field and click OK.

Select 'Open As'.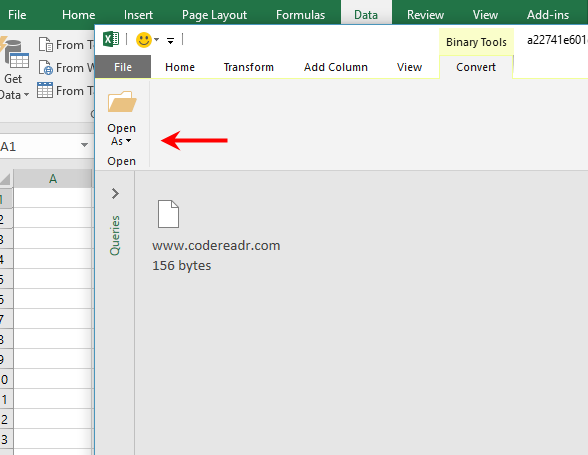 Then choose 'CSV Document'.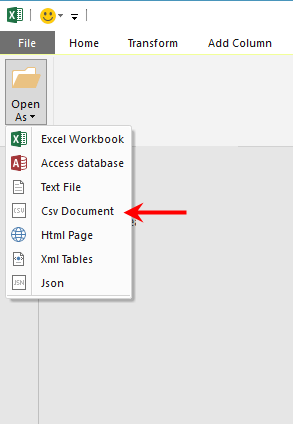 The worksheet will show the headers of your Export Template or the default headers if you've not created a custom template. Click 'Close and Load'.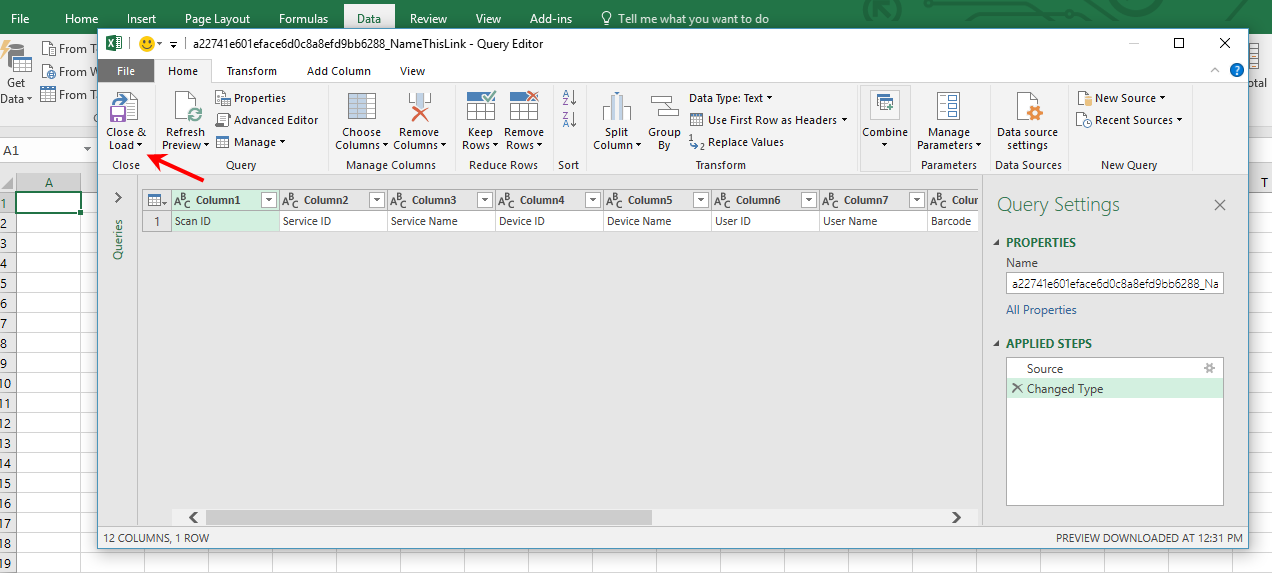 Step 5
Once loaded to your actual sheet, choose 'Properties' to choose the format, layout and what you want the refreshing of the sheet to do. Then click the icon next to the Query Name to set the Query Properties.
IMPORTANT: When selecting 'Refresh every __ minutes you should use 60 or more minutes. If you need a faster refresh you MUST contact support@codereadr.com to discuss your use case as you could exceed your account's limits and not get all your records.