App Prints Barcode Labels and Receipts
Scan Barcode, then Print Labels, Receipts and More
Print Button
If a Service is configured for printing, a "PRINT" button shows up on the app's response screen after a scan.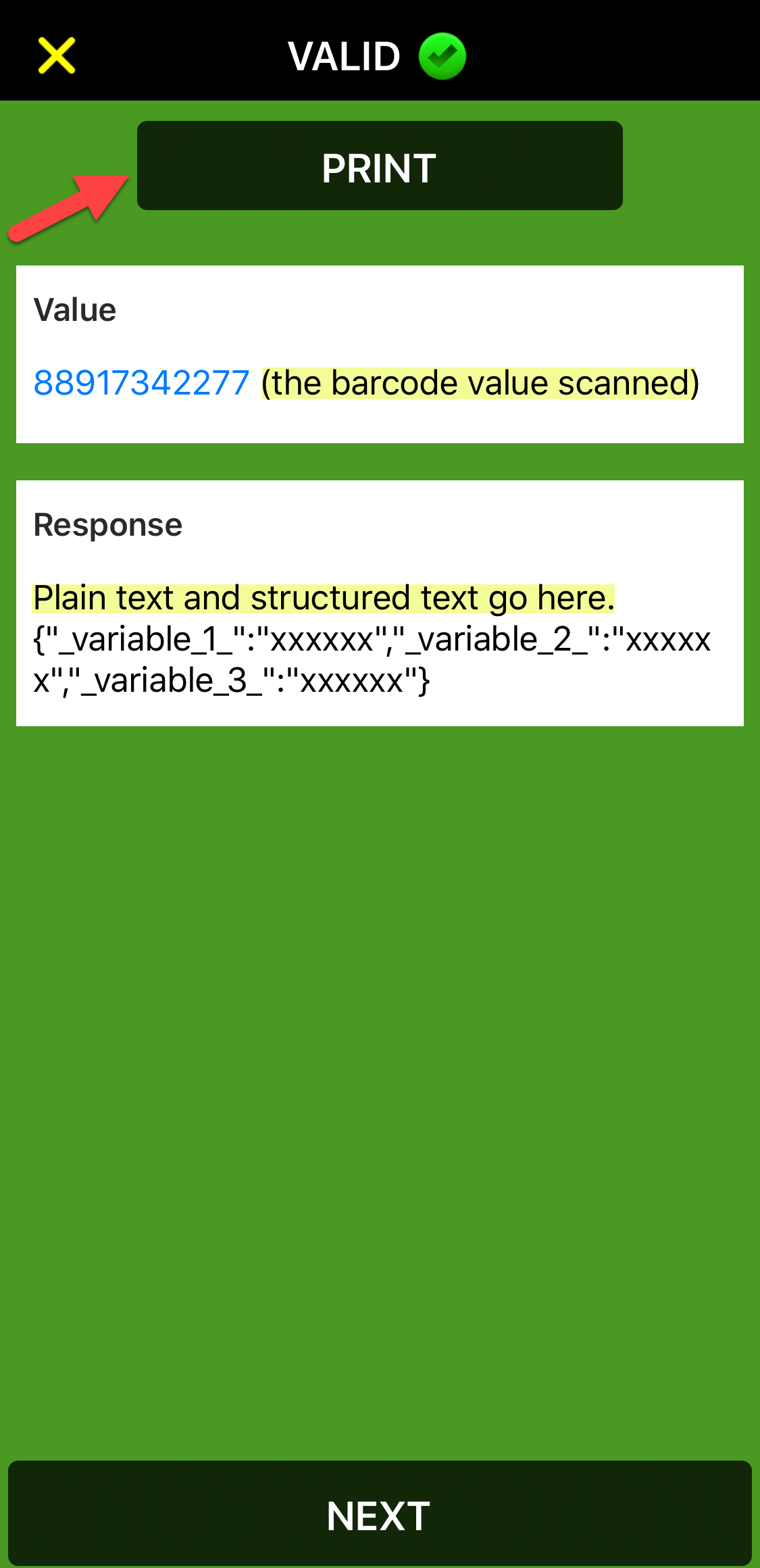 Setup Print Option
Currently the Service must be set up as a Validate Scans service type. The database associated with that service should contain the "variable" data to be printed.  On the Advanced step when creating your Service you will see "Enable PRINT Option".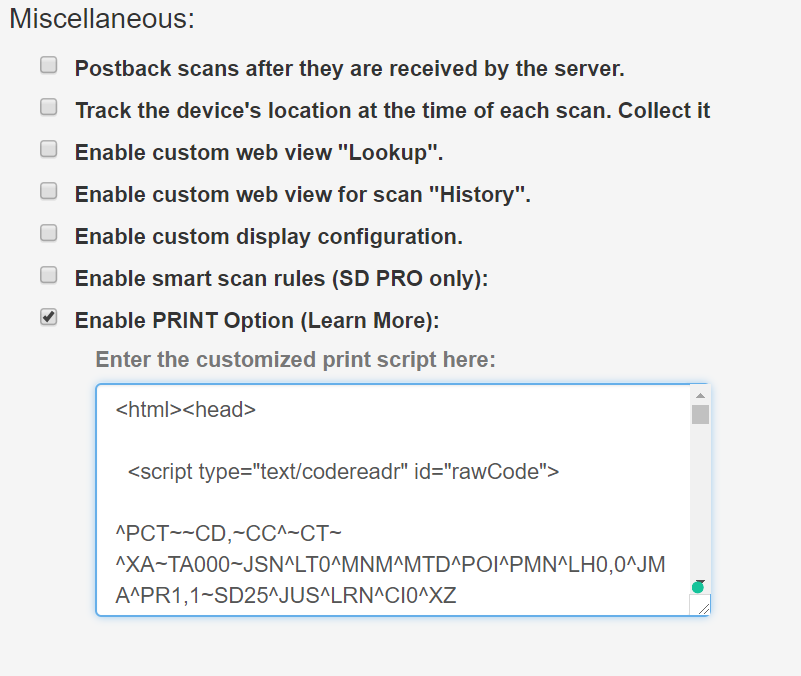 There you will need to enter our print script with a ZPL file configured for printing the label or receipt. For a copy of the script, please contact support@codereadr.com.