Barcode Scanner for Mac, PC and Chromebook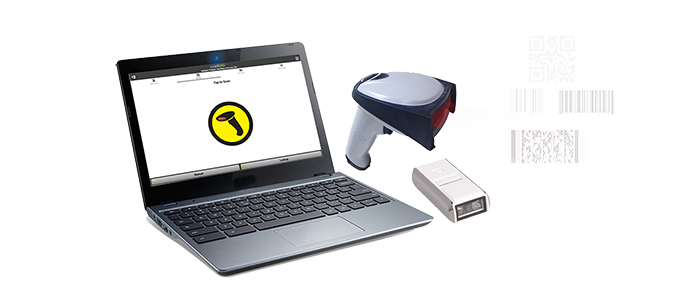 Webcam, USB and Bluetooth Barcode Scanner for Mac, PC, and Chromebook
From time-to-time, we get requests to run the codeREADr app on desktop devices, not just iOS and Android devices. Normally you would need to install one of many Android emulators, such as BlueStacks or Genymotion  (among others). Important: Since we are not the developers of the emulator. please refer your questions about installation to the emulator's service provider.
For Chromebook, you can download the codeREADr app from Google Play. [Note: not all Chromebooks support Google Play downloads.]
What you need to know:
If your device has a good webcam (ideally with autofocus) it can be used for scanning barcodes.
However, utility and scanning speed are much improved if you attach a USB scanner or pair a Bluetooth scanning accessory.
After you open the codeREADr app and select a Service, tap the 'Manual Entry' tab to get the cursor blinking in the entry field.
When you scan with the accessory it will populate that field and automatically advance. If it doesn't auto-advance, ask your accessory manufacturer how to configure it with a return line after each scan.
Your online and offline recording and validation services will work fine. However, at this time you won't be able to connect to Dropbox for storing any photos your app users capture.