November 7, 2019

•

10 min read
Barcoding 101
How to Scan a Barcode and Add Information After the Scan?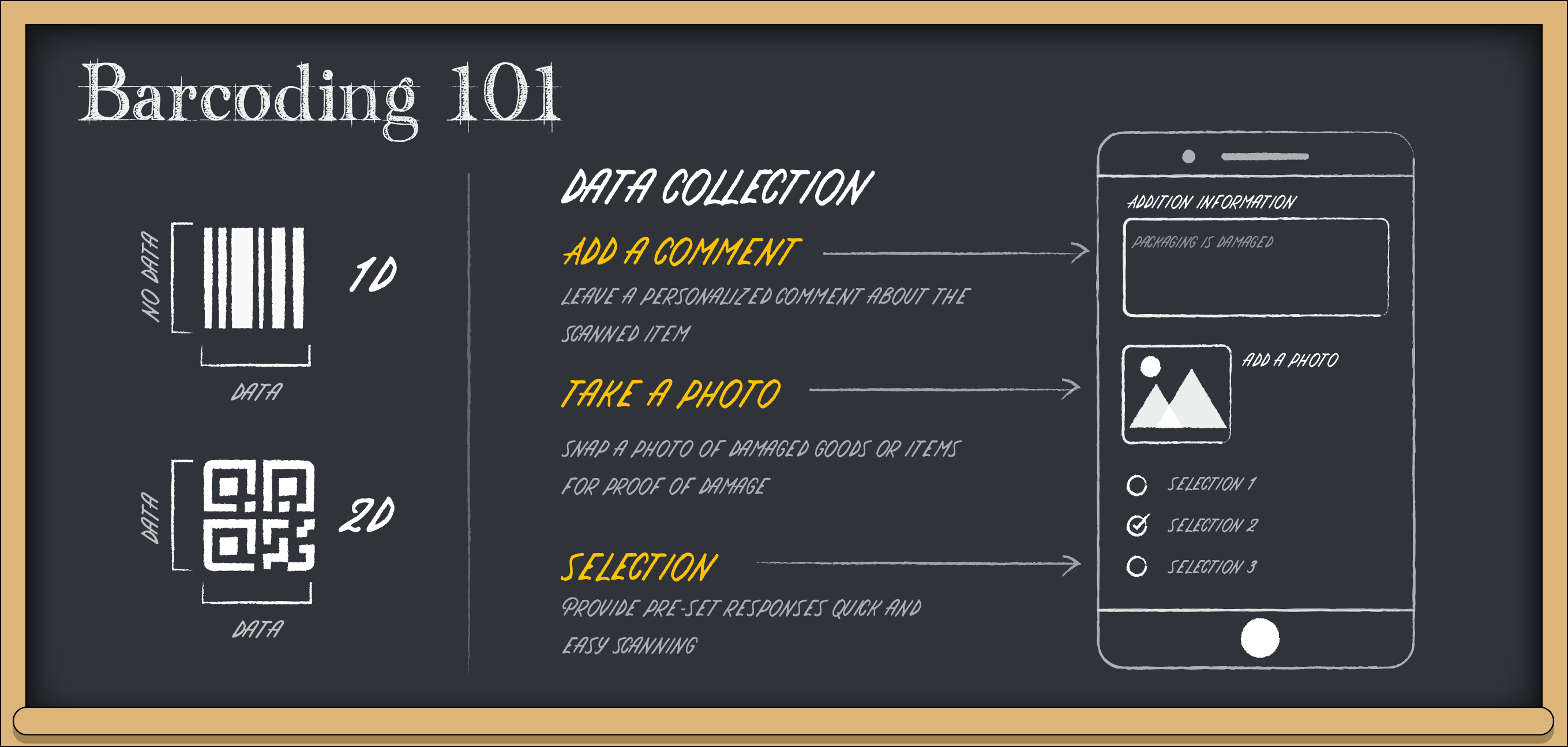 Context when scanning barcodes improves data collection tasks. Why is that important?
Consider items delivered to a warehouse without an associated database. If you scan barcodes affixed to items without an associated database, then you'll only see the item number or serial number. Also, there will be no description or instructions. Therefore, this is not helpful for inventory purposes as it provides no context for the items just scanned.
Also, consider newly deployed assets in the field. If a barcode is attached to the asset, how do you add context to it? For example, where is it located, and who has custody? That's often referred to as "asset tagging or asset tracking". Without that information, again, the scan is just a number.
Your app-users record contextual information after each scan. There are two levels of CodeREADr solutions – a beginner's option and an advanced one. Learn more about asset tracking with barcode scanning here.
Beginner – Record Scans with Questions
Advanced – Table Builder and Asset Tagging
Our Table Builder service type is an advanced, interactive option for asset tagging. It's a more complex way to view and assign data through a record or database service type. Our servers store the resulting data. Also, you can export it. Learn more about the table builder service for barcode scanning here.
Why is it more advanced? Because you can create multiple "child table views" from a parent table. Also, you can use each child table view to collect unique data. Moreover, you can have a distinct view of previously collected answers. Thus, this feature allows multiple users to work together to selectively add, view, and edit the associated data.
These Barcoding 101 options are two of many ways to use the CodeREADr platform for asset tagging. Let us know your intended workflow and we'll be happy to guide you to the right solution.
Can exporting scan records be automated?
Absolutely. You can create a Task for exporting your scan records, based on a template you configure. Otherwise, you can manually download scans at any time.
Can the scanning device be set up like an unattended kiosk?
Certainly. You can set up devices either in the kiosk mode or for an app user to attend the device. Here's a video showing both methods. This video shows how an attendance app can be used for contact tracing.
What IDs can the app read?
The app can read virtually any barcode type using just the built-in camera of iOS and Android OS devices. Barcode scanning accessories can also be used. The app can read NFC tags if the device has a built-in NFC reader, which is now common. In addition, accessories are available to read IDs with built-in RFID/NFC technology.
Is Personally Identifiable Information (PII) stored on CodeREADr's servers?
PII is only stored if you choose to do so. You can delete scan records at any time and even schedule bulk deletions automatically for scan records older than a defined date and time.  You can also skip CodeREADr's servers entirely with Direct Scan to URL (DSU.) We recommend DSU if you have developers, particularly if PII is a large concern.