October 12, 2020

•

8 min read
Verify Kit Items and Quantities with a Kitting App

Kitting App Verifies Kit Items by scanning from Smartphones and Barcode Scanners.
Electronic records in the cloud enable online viewing, downloading, auto-exporting, and selective sharing.
Actual proof-of-presence, task affirmations, photos, and signatures are essential records for a safe return to work, school, and events
What is a Kitting Verification App?
Kitting is the grouping of multiple items together for shipments and assemblies. It is sometimes referred to as "item bundling" or "product bundling".
A kitting verification app helps pickers, assemblers, and shippers verify the right items and the right number of those items are grouped or "bundled" together.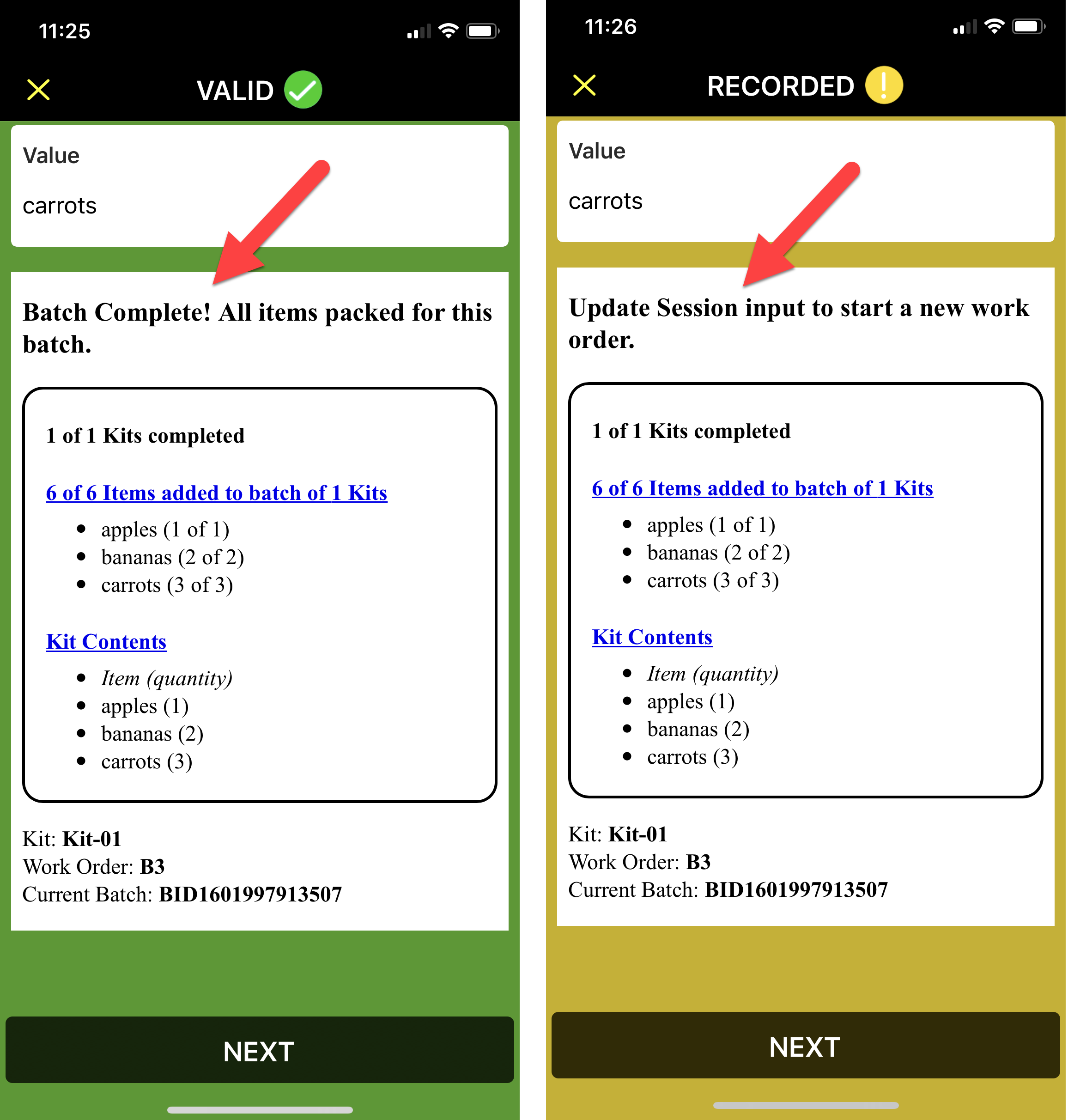 Why do I need Kitting Verification?
You need Verification for the following reasons:
Pick correct items and verify.
Pick the correct quantities of items and verify.
Bundle the correct number of kits and verify.
Kitting Verification App Features
The picker and assembler need real-time guidance while picking and assembling the kits. Here's a list of what's important:
Status of what's been picked (Real-Time).
Alerts when batches are complete (Real-Time).
Alerts when orders are complete (Real-Time).
Warning alerts when selecting the incorrect items.
Warning alerts when exceeding the correct quantities.
Frequently Asked Questions
Can I scan barcodes with smartphones?
How long does it take to implement?
It takes 30 minutes or less using the standard script. Customization could take a few hours or more, depending on the requirements.
My warehouse has poor Internet connectivity. Can kit verification work offline?
Yes. With CodeREADr, you can scan online in real-time or offline with auto-sync to the cloud or LAN server when there's connectivity.
Is any coding needed?
No. The kitting verification script is standard. Since the CodeREADr service is a No-Code/Low Code platform, admins can edit and enhance the script to fit specific needs.
Can administrators review scan records to catch potential problems and take corrective actions?
Yes. Once the scan records are posted to the cloud-based server, you can filter, view, and auto-export. Also, you can auto-insert the scan records into third-party databases and servers.
Is there a database limit?
Yes. The maximum number of rows per database is 1 million rows.
Is there an option for simple kitting?
Yes. If you only have a small number of kits (10-25), then a validate-scans service type would be easier to implement. Each service would be a kit and have an associated database of items for that kit. To start the verification process, your app users would simply select the appropriate kit. Using either conditional validation overrides (no-coding) or a simple COV override (simple coding), each kit could contain multiples of the same item. Also, duplicate checking could be enabled with minutely, hourly, or daily resets. If you need help, please contact us at support@codereadr.com