Verify Kit Items and Quantities with a Kitting App
Kitting App Verifies Kit Items with Smartphones and  Barcode Scanners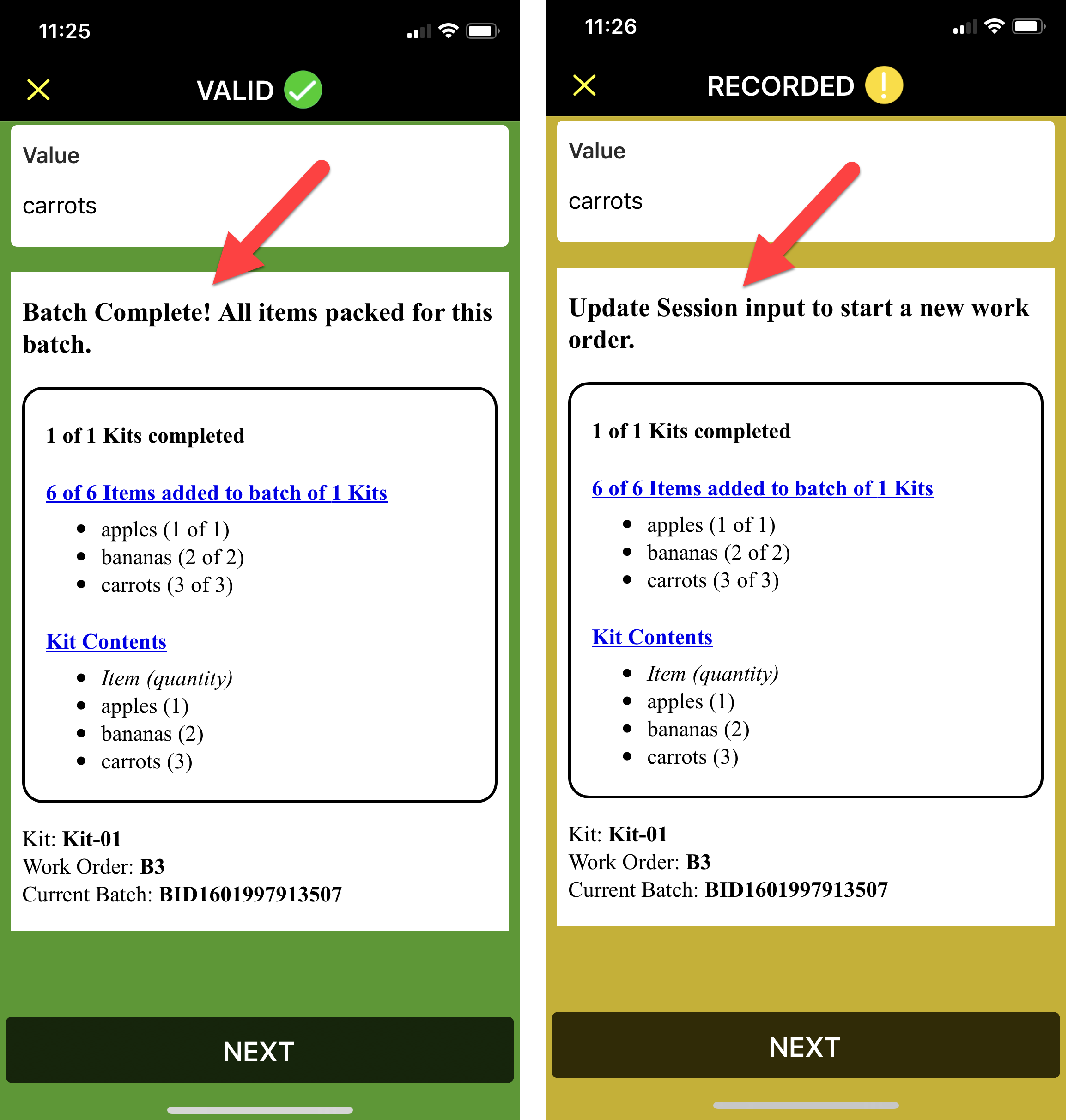 What is a Kitting Verification App?
Kitting is the grouping of multiple items together for shipments and assemblies. It is sometimes referred to as "item bundling" or "product bundling".
A kitting verification app helps pickers, assemblers, and shippers verify the right items and the right number of those items are grouped or "bundled" together.
Why is Verification Needed?
Verification is needed for the following reasons.
Verify the correct items are picked.
Verify the correct quantities of items are picked.
Verify the correct number of kits are bundled.
The picker and assembler need real-time guidance while picking and assembling the kits. Here's a list of what's important.
Real-time status of what's been picked.
Real-time alerts when batches are completed.
Real-time alerts when orders are completed.
Alerts warning when selecting the incorrect items.
Alerts warning when exceeding the correct quantities.
Frequently Asked Questions
Kitting Verification Instructions