Verify Kit Items and Quantities with a Kitting App
Kitting App Verifies Kit Items with Smartphones and  Barcode Scanners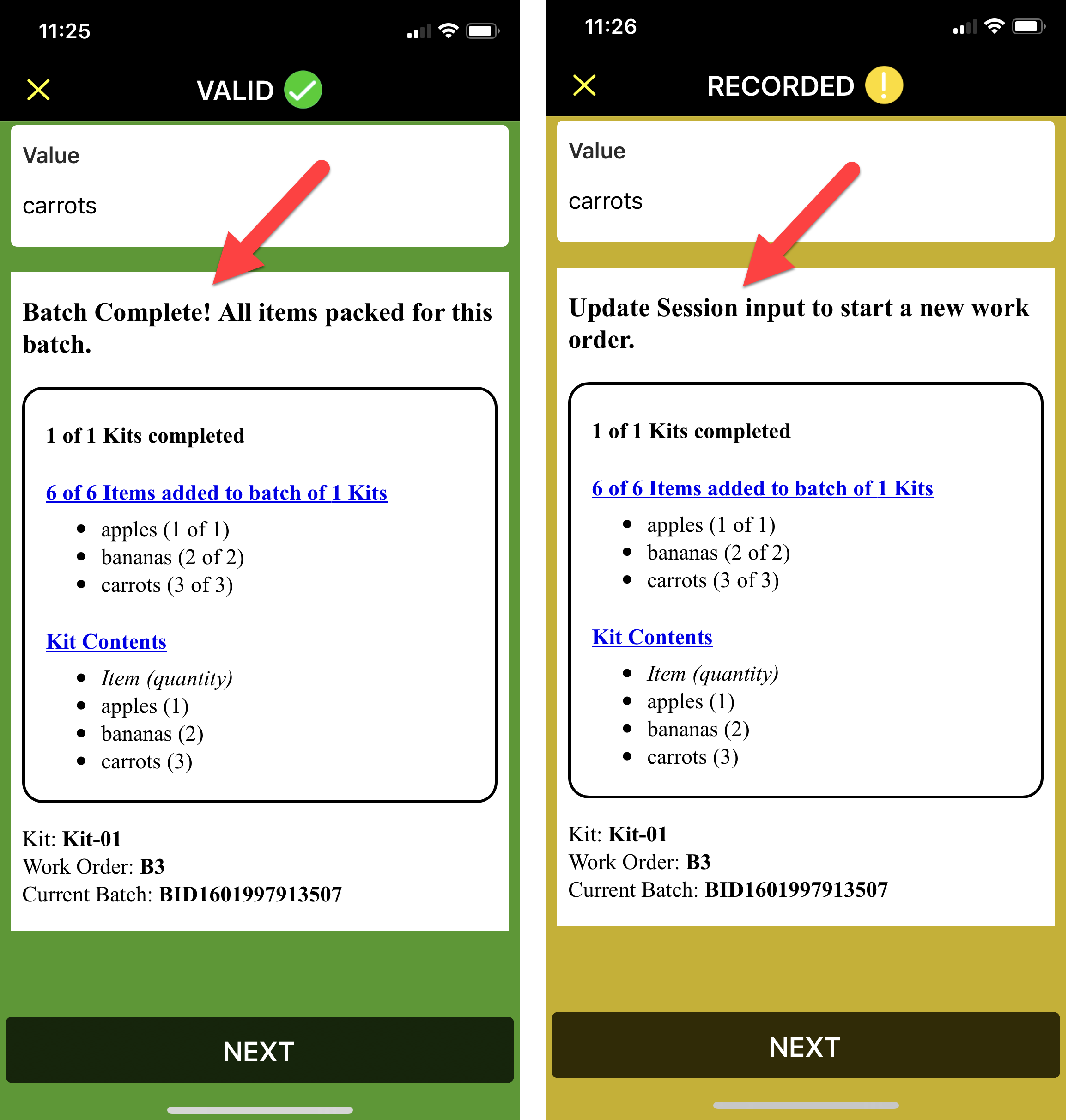 What is a Kitting Verification App?
Kitting is the grouping of multiple items together for shipments and assemblies. It is sometimes referred to as "item bundling" or "product bundling".
A kitting verification app helps pickers, assemblers, and shippers verify the right items and the right number of those items are grouped or "bundled" together.
Why do I need Verification?
You need Verification for the following reasons:
Pick correct items and verify.
Pick the correct quantities of items and verify.
Bundle the correct number of kits and verify.
The picker and assembler need real-time guidance while picking and assembling the kits. Here's a list of what's important:
Status of what's been picked (Real-Time).
Alerts when batches are complete (Real-Time).
Alerts when orders are complete (Real-Time).
Warning alerts when selecting the incorrect items.
Warning alerts when exceeding the correct quantities.
Frequently Asked Questions
Kitting Verification Instructions