Barcode Symbology: What Kind of Code Do You Need?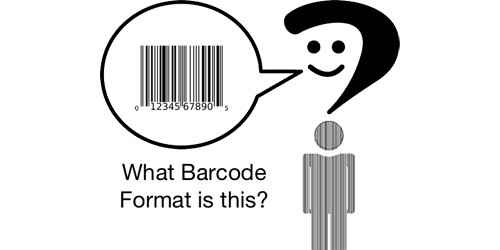 A Tried and True Tale
So you need to scan barcodes on badges, products, or IDs. But you don't know the barcode symbology printed on the asset. That is a familiar problem we hear about every day. Not to worry though. We've got you covered in this blog post.
An Easy, Free Solution
Well, now you can easily find out – and for free! Here is an easy, free solution. And best of all, all you need is your smartphone or tablet. It doesn't matter if your device runs Android or iOS. Simply follow the instructions below.
Download the CodeREADr app from the App Store (iOS) or from Google Play (Android).
On the app's sign in page, tap the 'SD PRO – Try It' button. You will find it on the bottom of the screen. You do NOT need to create an account to try SD PRO. However, if you did and have already signed in, then this button is also available on the app's Settings page.
From the SD PRO demo page, tap the 'Scan Barcode' button. After you have scanned your barcode, look under 'Data.' Here, we will show you the barcode's symbology ('format'). The actual reading of the barcode will have a few 'x' marks in it. This is because this is only for demo purposes.
Barcode Symbology: Best in Class
If the default formats can't scan your barcode, tap the 'Optimize Performance' button. It will appear on the bottom of the screen and select 'All.'  Then, choose retry scanning. Our SD PRO scan engine is the best smartphone scanner available – its performance rivals the best in class industrial scanners. But, the best part is that it also uses just the iOS or Android device's built in camera.