New Barcode Scanning Software for Enterprises
Barcode Scanners Get Smarter App Software for Speed and Accuracy
The software technology for scanning barcodes using just the built-in cameras of iPods, iPhones, iPads and Android smartphones and tablets will be taking a significant leap forward in May. And for those who use the laser or optical scanners on mobile computers or scanning sleds, many of you will also be able to take advantage of these new technologies.
You can create one or more rules to target the barcode(s) you want to decode and capture with each scan.
Barcode-type rule

Decode one or more symbologies to capture and ignore the rest.
Barcode-content rule

Decode based on a prefix, suffix or any other content and ignore the rest.
Deploying rules

Rules work in every scanning mode.
Multiple rules can apply to every scan attempt.
A different set of rules can apply to each task (we call tasks 'Services').
Rules can be different for primary scans to initiate the record and for each secondary scan in that record (we call those prompts 'Questions').
Barcode Scanning Modes
Batch Barcode Scanning Mode
Scan and decode up to 100 barcodes in one attempt, placing decoded barcodes into one record. Smart Scan rules can be very helpful in this mode.
Option to decode every barcode in view and then de-select those you don't want to record.
Option to limit how many barcodes to decode in each attempt and then auto-submit as a record when the limit is met.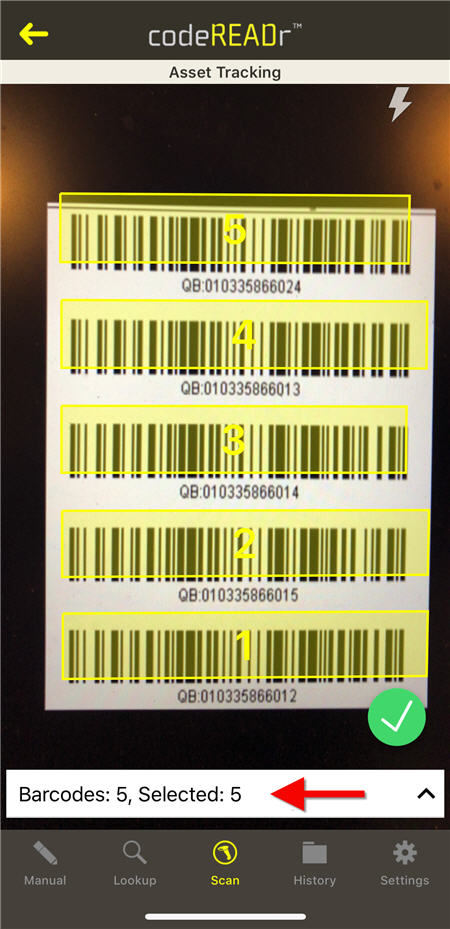 Selecting Barcode Mode
Scan all barcodes in the camera view then select the right one(s) from a list. Option to apply Smart Scan rules.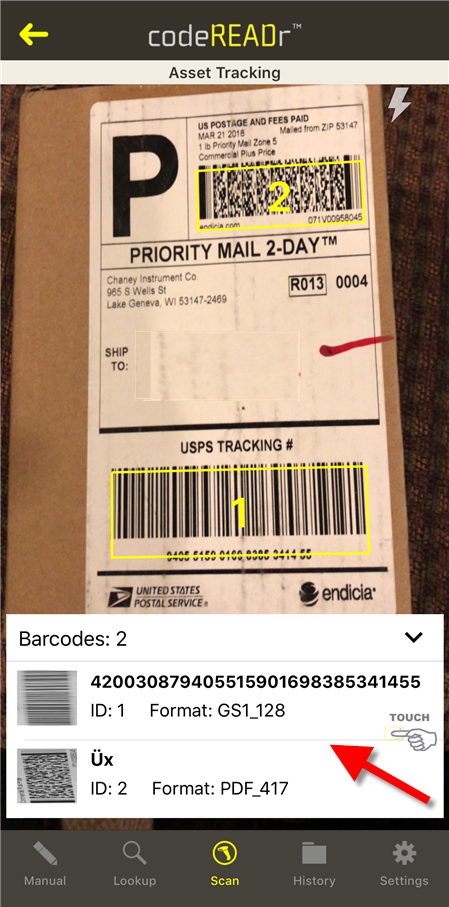 Framing Barcode Mode
App-users can adjust the decoding window to whatever size they want. The frame limits what are decoded to only the barcode in the frame – and only when the whole barcode is in the frame. Smart Scan rules can be applied as well.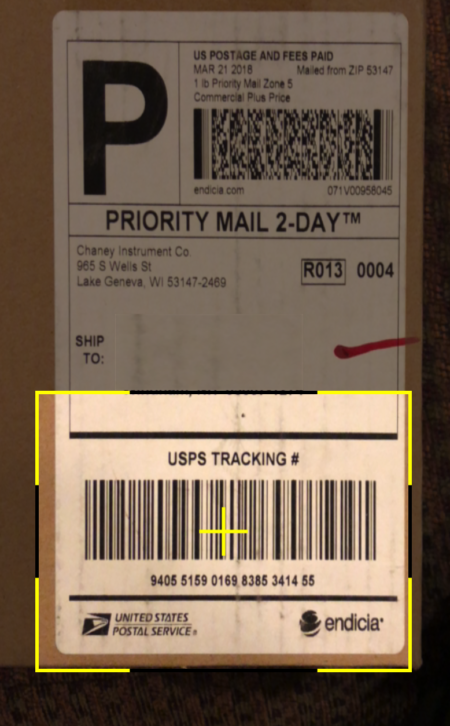 Targeting Mode
App-users see a small element that is used to target a specific barcode in the camera view. The barcode is decoded as soon as the element touches the target barcode. Smart Scan rules are helpful when multiple, tightly spaces barcodes are in the camera view at once.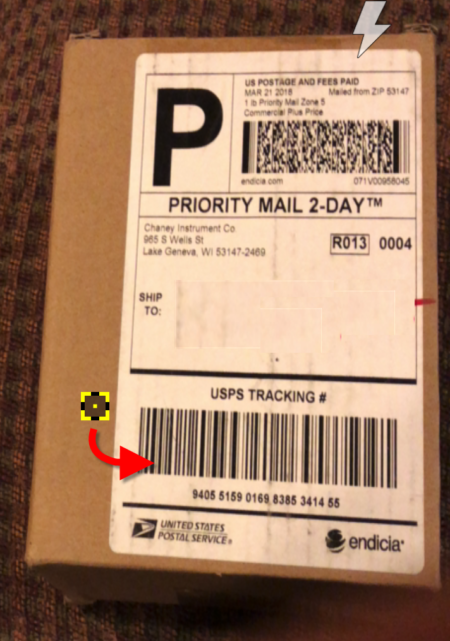 Default Mode
The default mode is where any barcode within the whole camera view will be decoded and captured unless Smart Scan rules are applied.