How to Validate Tickets with Smartphones and Tablets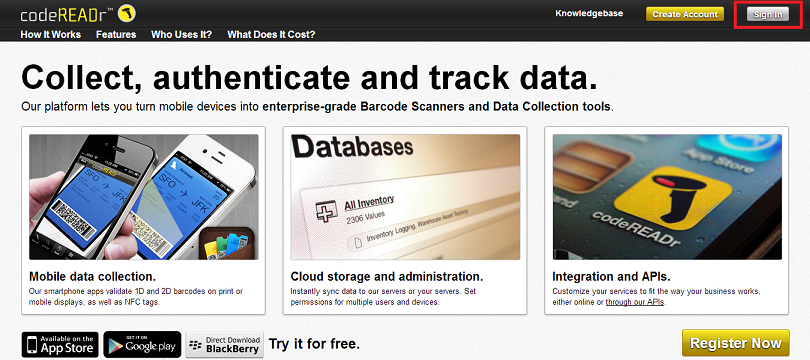 a. Click the "Services" link in the codeREADr navigation bar at the top of the page.
b. Click the "Create a Service" button in the top-right corner.

3. Select 'Validate Scans with a Database'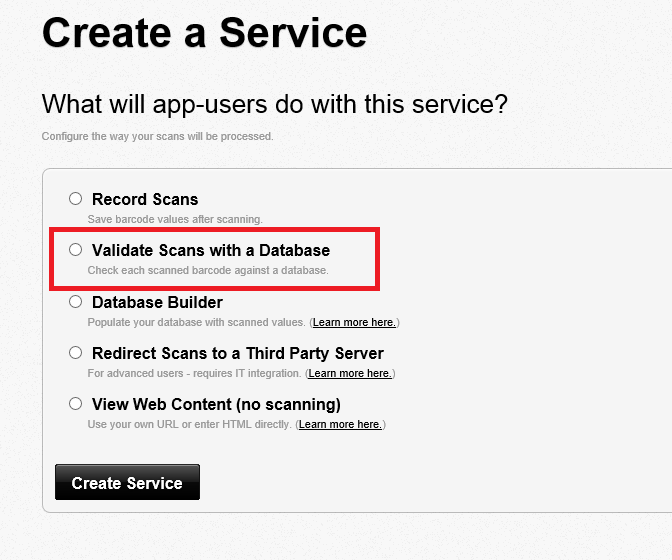 4. Select one of these options: Online in Real-Time or On-Device and Later Sync Online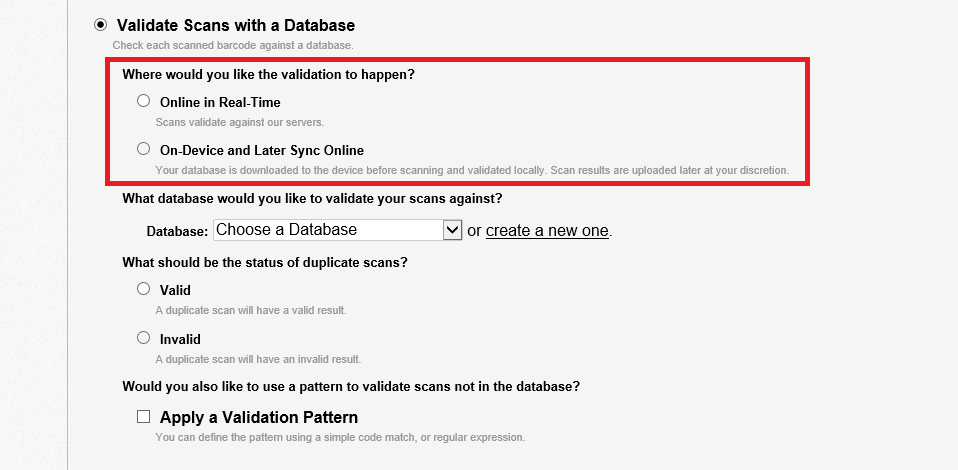 5. Create a new database (simply name it here, later you'll build your database)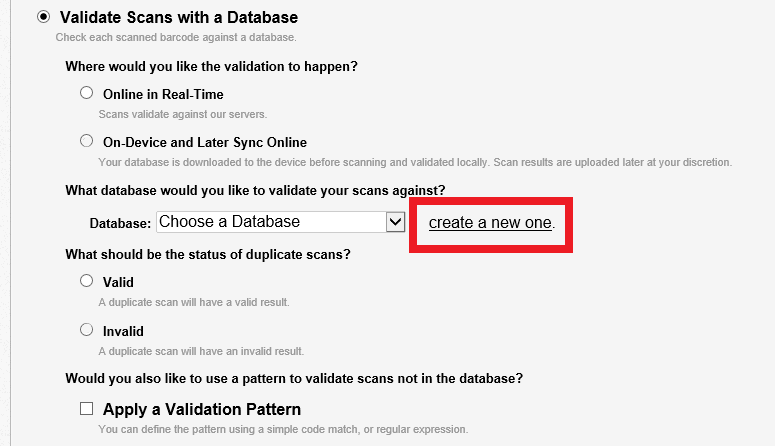 6. Select Status of duplicate scans, either Duplicates = Valid or Duplicates = Invalid.
By default, any scan that has already been scanned will be marked as 'Invalid'. Here you can change this to 'Valid' if you need to scan the same barcode more than once for the same event or service.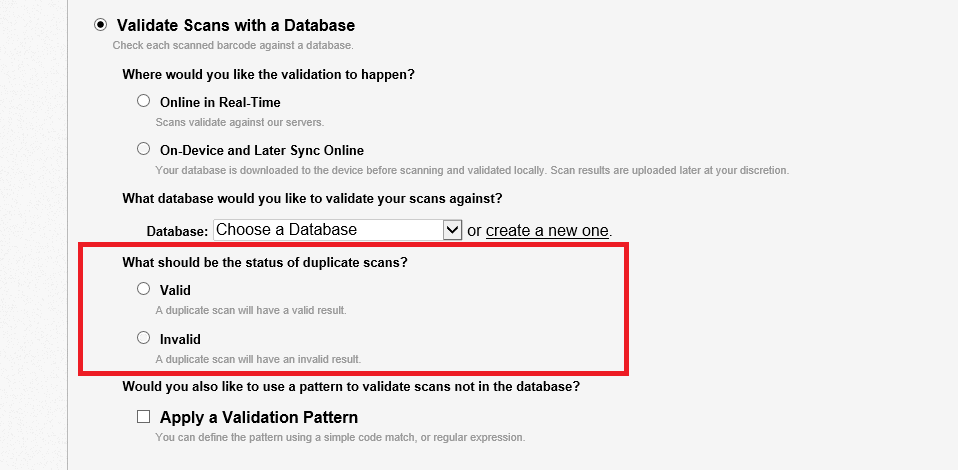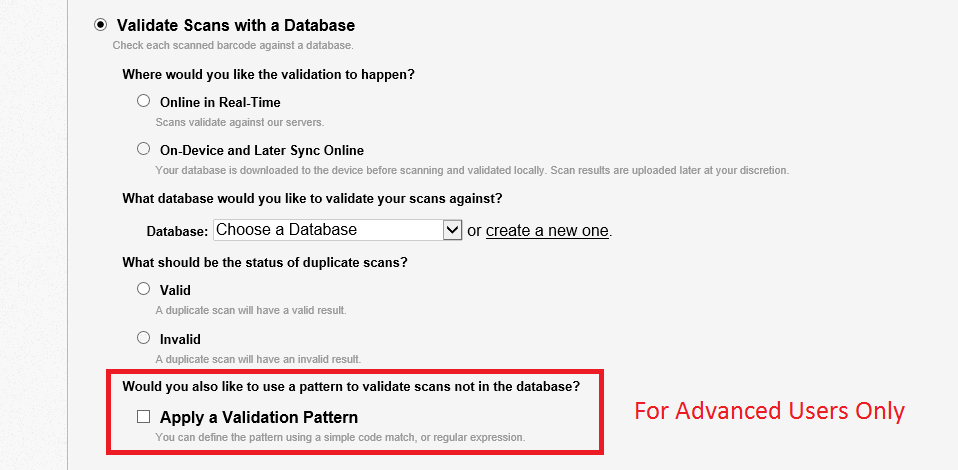 8. Select 'Create Service'

9. Name your Service & Optional: Add Description.

10. Select the App User(s) you authorize to scan for this Service (add new Users now or later).

11. Optional. Drag & drop the 'Comments' question to 'Ask after submitting any scan'.
Note: This feature is not recommended when fast, repetitive scanning is required since the app user will need to stop to answer the questions before scanning the next barcode.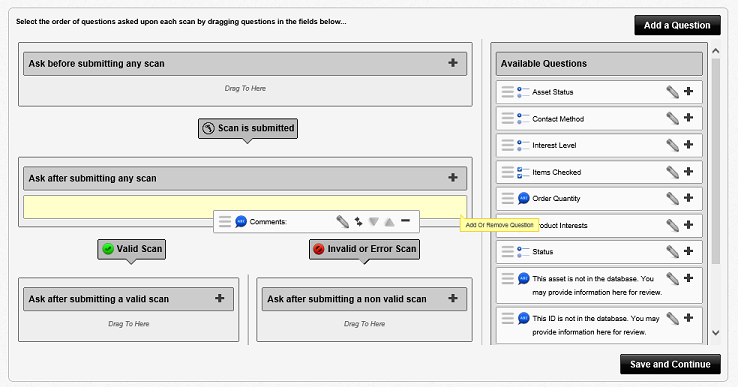 Advanced options are not required for ticket validation except 'Improve performance by targeting the barcode format(s) of this service '. If you don't know the ticket's barcode type, use the 'SD PRO – Try It' option on the app's sign-in page as it will identify the barcode symbology after each scan

12.1 Auto-Sync  In Jan. 2015 this special feature was added. Choose this option on the Advanced tab if you are not sure if Internet connectivity will be fast and stable throughout the event. You need to have selected the On-Device service type when creating the service.
Scans from all devices are automatically uploaded ('posted') to a shared online database and the synced database is automatically downloaded to each device. The default setting for posting scans is every two (2) seconds. The default setting for downloading databases is every two (2) minutes.
Both processes are completed in the background so the person scanning tickets can keep scanning without interruption. If connectivity is completely lost, then the scans are queued and synced when connectivity is restored.
13. Review Service Specifications and click 'Done' to finalize your service.