Barcode Scanner Website Introduces User-Focused Updates!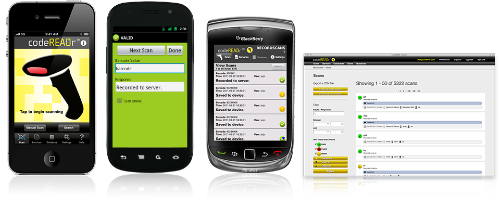 This week we rolled out the latest iteration of the account pages on the codeREADr barcode scanner website. After the jump, we'll list a few improvements you might have noticed.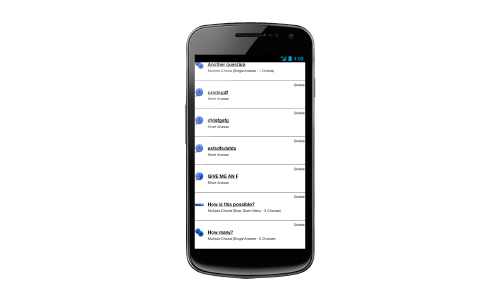 Our Barcode Scanner Website is Now Responsive
More than one out of three visitors to codeREADr.com are viewing our site on a mobile browser, so we've reformatted our entire site to work on any browser. Whether you're using codeREADr.com on a BlackBerry or a Google TV, our website will now scale accordingly.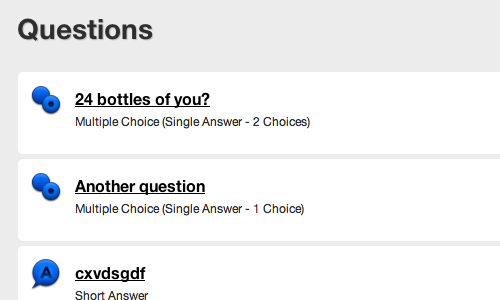 We've Made your Most Important Account Data More Prominent and Easy to Read
Questions, service names, usernames and database names are most important, followed by metadata. The icons are also more useful – for example, the icons on the Questions page indicate the question type.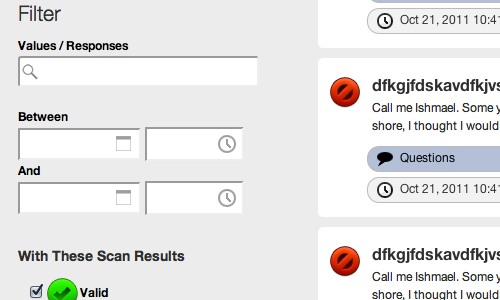 Viewing and Exporting Your Scans is Now Better Than Ever
Our powerful scan filtering tools are simplified and streamlined, so you can export exactly the scans you want with just a few clicks.
A Shorter, Streamlined Site Header
Our new header gives you more room to view your important account data.
We have a few more great product rollouts coming up soon – keep your eye out for more posts on this blog to stay up to date!