Android Barcode Scanner takes NFC Authentication Mobile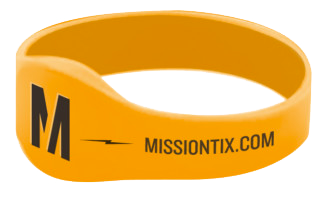 News from codeREADr
Boston: Skycore LLC, developers of the commercial barcode and NFC scanning app, codeREADr, today announced taking NFC authentication mobile. codeREADr is powering the first NFC ticket pilot where reusable, re-wearable wristband 'tickets' can be tracked and validated using a mobile, NFC-enabled Android barcode scanner. codeREADr authenticates NFC IDs embedded in tags, wristbands, FOBS and phones. First live deployment tracks & validates reusable, rechargeable NFC wristbands for secure ticketing and stored value.
Wristbands embedded with NFC chips are already used by some festival organizers to improve ticket security. Multi-use plastic card tickets, like Boston's CharlieCard, have been embedded with NFC chips to enable fast, contactless validation for mass transit. However, those tickets are typically validated either with stationary hardware or expensive mobile computers.
NFC Authentication Goes Mobile
"Our commercial codeREADr app is the first to enable mobile tracking and validation of both barcodes and NFC targets using Android 4.0 (ICS)," said Rich Eicher, CEO of Skycore LLC. "This year we expect to see many NFC-enabled devices introduced and mobile commerce and enterprise applications. One of the more prominent is the new, unlocked, and aggressively priced ($399) Samsung Nexus available at Google Play."
In their pilot, ticketing provider MissionTix of Baltimore, MD (USA) is offering their venue clients stylish, reusable NFC wristbands for their patrons to keep and 'recharge' online. In this way patrons may attend multiple events sponsored by the same venue, or any participating venue, without having to get new tickets issued. NFC Authentication has truly gone mobile!
Android Barcode Scanner 101
When the Android device taps the NFC wristband, the smartphone powers the NFC chip for a fraction of a second to read the chip's unique ID (UID).  The codeREADr Android barcode scanner then compares this UID against an on-device or an online, real-time database of UID's authorized by that venue or merchant.  Since NFC UIDs cannot be forged or rewritten, they are especially secure for ticketing and stored value transactions.
"MissionTix is the first to deploy NFC using our platform's 'One ID' transaction technology," said Rich Eicher, CEO of Skycore LLC.  "With it, a single ID can be tracked and validated at one venue for multiple transactions or optionally at an unlimited number of participating venues and merchants. Not only is this convenient for consumers but combining goods & services into a single, multi-use ID can potentially offer greater value than a single venue or merchant could."
About Skycore LLC
Skycore LLC, a Boston-based mobile service provider since 2003, enables the creation delivery, reading and validating of data embedded in 1D/2D barcodes and NFC targets.
About MissionTix
MissionTix, a Baltimore-based online ticketing service, has catered to promoters, venues and festivals since 2001 offering lower service fees, marketing strategy and support, and personalized customer service.