February 19, 2019

•

10 min read
Best Practices and Considerations for Lead Retrieval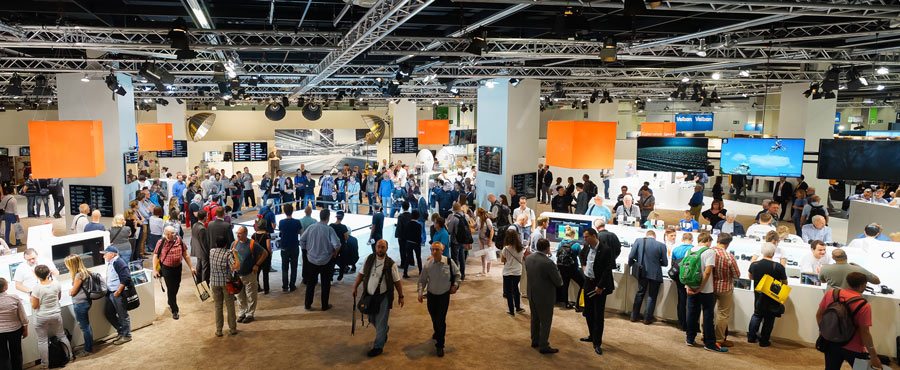 For privacy reasons YouTube needs your permission to be loaded. For more details, please see our
Privacy Policy
.
I Accept
Best Practices Tutorial for Tracking Attendance
Check out the general requirements and the most common steps to deploy CodeREADr for lead retrieval applications. Here, we cover the Record Scans service type. For services requiring validation, such as ticket sessions or attendance validation where the barcode ID must be validated against a database, the methods vary somewhat. And we cover it here in another 'Best Practices' tutorial for attendance tracking.
For privacy reasons YouTube needs your permission to be loaded. For more details, please see our
Privacy Policy
.
I Accept
General Requirements for Attendance Tracking 
Badge IDs with Barcodes
Primarily, there are two ways to print badges. First, you can print a barcode that includes the attendee's name and contact info. Second, you can print a barcode with just an ID. Here, the system links the ID to a database. Also, it stores the attendee name and contact information on our servers or your servers. Then, you can offer various options to exhibitors. For example, they can contact attendees after they have visited their booth. Also, while you can use the CodeREADr website to generate barcodes, you can consider low-cost desktop programs built for that purpose.
App Users (Exhibitors/Sponsors)
First, you create the usernames and passwords for the app users to access the Service(s) you created. For instance, each exhibitor may have a single username for everyone at the booth. Also, each person working at the booth can have their own credentials. In addition, to receive their own leads, all salespeople will need their own username.
Moreover, to create a username for the booth, we suggest using something like 'Event-Exhibitor'. Furthermore, if each person gets their own username, we suggest using something like 'Event-Name' or their email address.
Importantly, when creating your Services, be sure to associate the username to the Service(s) you authorize them to scan with.
Scans
Primarily, on the Scans page, you can create, view, filter, share, and export exhibitors' scan records. Also, create an Export Template to export just the information you want. Then, have the columns in the order you want for importing to Excel or similar programs to generate your reports. See "Sharing scan records with exhibitors" below to automate report distribution.
Sharing Scan Records with Exhibitors
You can use our CSV Download Link feature to offer your exhibitors a web portal for selectively viewing and downloading their own sales leads. With an online or auto-sync service, users can sign in to view their scan records in real-time. Learn more about our auto-sync service here. If using an offline service, they can view their scan records after uploading those from the device. This is valuable if there is the attendee's contact information in the barcode or in the response text of a database.
Checklist for Exhibitors Before Tracking Attendance
Suggest they practice before the event.
If the internet is not available, advise exhibitors to sign in to the app. Then, select the event's Service at least once before the event. If it is available, the app will download the correct service(s) and the latest databases to their devices.
Suggest they charge their devices before each day of the event.