Attendance Apps for Education: Scanning Student IDs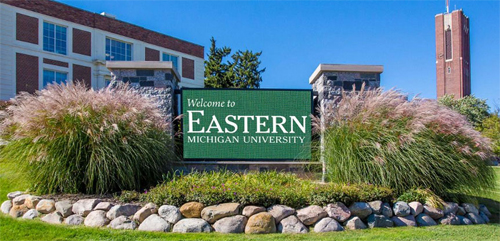 codeREADr prides itself on paving the way for apps for education. After all, what better way to enforce disciplinary measures, track attendance, or verify student IDs or other data than with a state of the art, reliable, and real-time app? Read on to find out how codeREADr can be your one-stop shop for your school's attendance apps, disciplinary enforcement, and other kinds of data collection.
Tardiness: a Common Problem
A school's tardiness problem can be difficult to overcome unless there's a way to enforce the consequences for repeated offenses. Let's say you have a special-privilege program for students in good standing. For example, the option to go off campus during lunch period.  If a student is repeatedly late for class, you can remove that privilege. But how do you know if a student has that privilege if you see them leaving the campus?
That's where we come in. codeREADr is a first-rate attendance app. Any teacher or administrator could use the codeREADr app installed on smartphones or tablets to scan each student's ID as they are on their way out.
How Do Attendance Apps Work?
The app would automatically check a simple on-device or online database to confirm if the student has that specific privilege. It would also check to make sure that privilege wasn't recently suspended for any reason. The app would instantly present the app user with a green 'valid' screen if the student has that permission. If they didn't, the app would instantly present a red 'invalid' screen. It would also do so if the ID was faked.
On average it takes 1-2 seconds to scan a student ID card and receive authorization. After scanning the ID, the app can show not only the authorization status but it (optionally) the student's ID number, first and last name, picture, grade level, special considerations and any other related information.
Of All the Apps for Education, Why codeREADr?
Our app connects to codeREADr's servers through the Internet via Wi-Fi or 3G/4G networks. If there's no connectivity, the student permissions database can be downloaded to the device for local validation. Scanning can be done at any number of entrances. We boast high capacity and real-time turn-around. One school we work with has reported scanning 500-600 students at five (5) exits in about seven (7) minutes.
What if the Student Doesn't Have Their ID Card or the School Doesn't have ID Cards?
Simply upload a database of students by name. The app user would use the app's Lookup feature to find each student by name and check eligibility.
Do Attendance Apps Support Photo Certification?
Do you Need a Technical Staff to Deploy codeREADr?
No. However, if you have an IT department, they can help you set up automated systems for managing databases and reporting. We offer step-by-step instructions on how to get started.
How Long Does it Take to Set Up and Run Each Day?
If you already have a student database, it should take less than an hour to set up the service for the first time. Thereafter, it should take only a few minutes a day to import the updated student database (CSV file) and download scan records. codeREADr knows that apps for education should be easily administered.
Can a Teacher or Administrator Instantly Change a Student's Permissions?
Normally the permissions database would be managed by an administrator. That person would edit the database based on reports from teachers, monitors or other administrators. However, you can also set up a separate 'Database Builder' service tied or the permissions database. This way, an app user can instantly 'Change entry status' from Valid to Invalid. This could happen anywhere on campus.
What Else Can My School Do With codeREADr?