How to Set-Up a Retail Price Audit with a Record-Only CodeREADr Service

Our Recommendation: Select to validate 'On-Device and Later Sync Online' as many indoor locations do not have stable internet connections throughout the facility.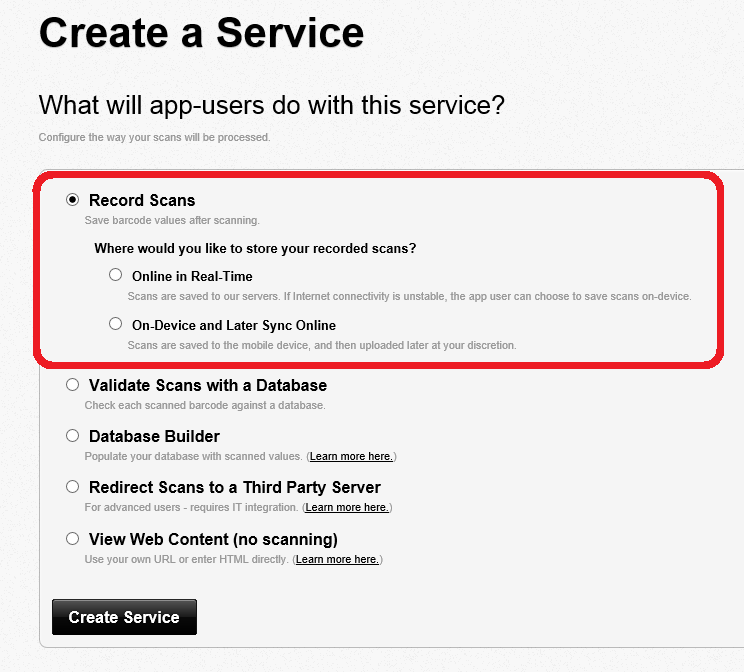 Optionally you can add a description for the app user to see

4. Authorize App Users for Access to this Service
Note: You can have an app username and password for each app user or a single one for all users.
We suggest you add one or more app-users. A common method is to have the username prefix be the initials of your organization followed by text or numbers, e.g. ABC-001, ABC-002, etc.

5. Add Questions for Data Collection
You can add one or more Questions (prompts) for data collection. Create your own custom questions or select questions from the list of 'Available Questions'.
The most common prompts for Price Audits are 'Short Answer' question types, 'Multiple Choice (Single Answer)' question types, and 'Dropbox Collection' question types where a photo can be taken and saved in the scan record.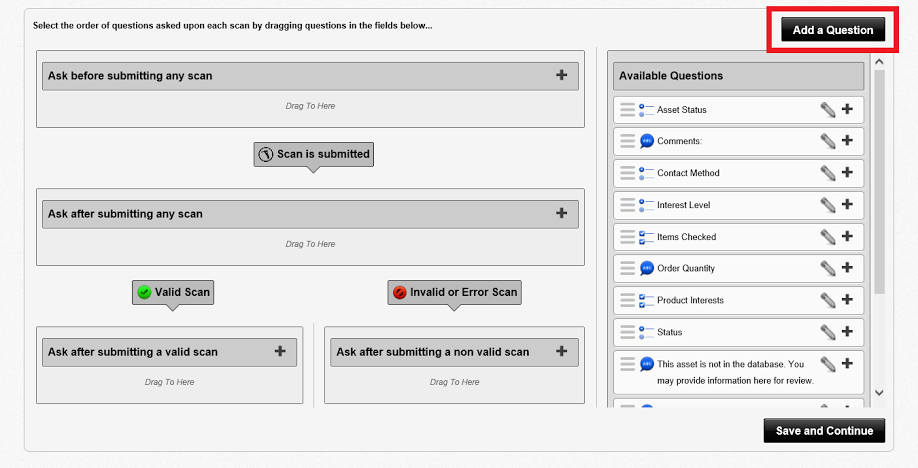 Define the Question and the Answer Type

Set What the Questions Respond to and Their Order
Drag the questions from the list of 'Available Questions' into the appropriate field to the left i.e. 'Ask after submitting a Valid Scan'.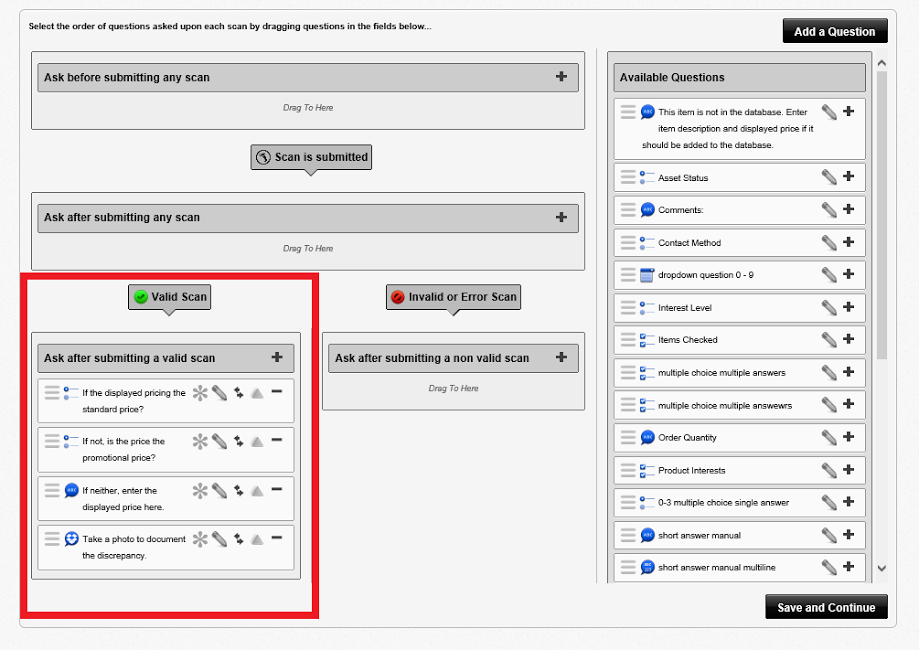 Once Complete, Select 'Save and Continue'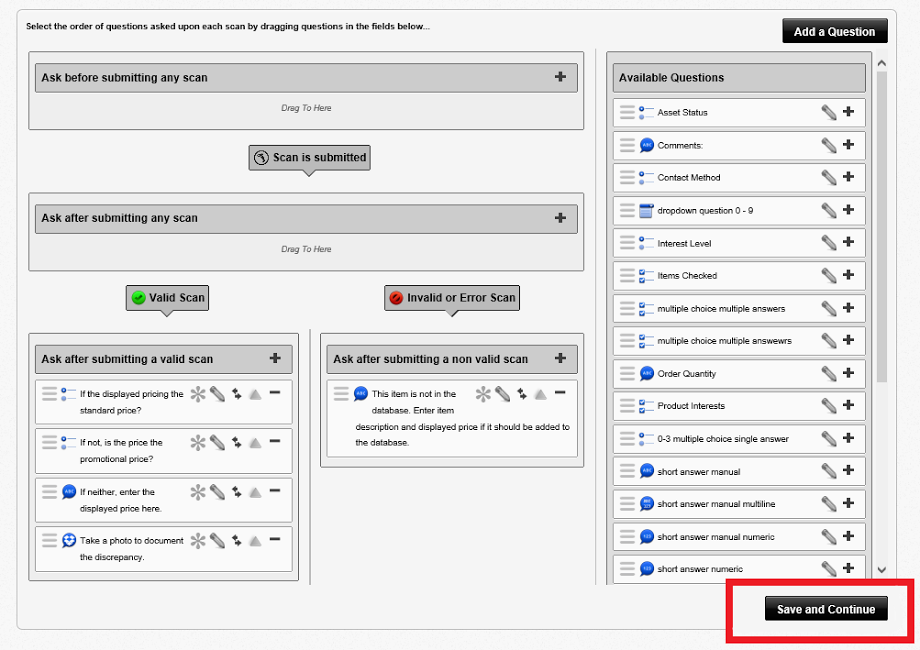 Advanced options are not required. Select whichever Advanced Options that suit your needs.
Note: The Advanced Option "Improve performance by targeting the barcode format(s) of this service" can improve the functionality of the scanning engine on your device. If you are unsure of the name of the barcode type you plan to use: Go to the 'SD PRO – Try It' option on the app's sign-in page as it will identify the barcode symbology after each scan

7. Review Service Specifications & Select 'Done'

Note: To have this new service loaded to a mobile device or tablet, the app user will need to sign out and sign back into the app or refresh its services.
Please Read our Best Practices: Price Audit – Retail article and / or watch the video below for more information.
For privacy reasons YouTube needs your permission to be loaded. For more details, please see our
Privacy Policy
.
I Accept