Track and Trace: Barcode Scanning Software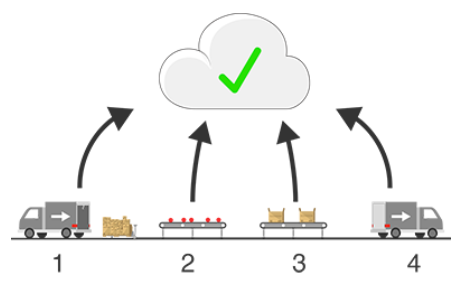 The Tobacco Products Directive (TPD) requires special logistics planning that reaches well beyond major supply chain hubs. Track and trace technology must include transfer points not typically considered critical with supply chain best practices – also known as the 'long tail'.
TPD's traceability system requirements for the EU
Under Article 15, all tobacco 'unit packets' that fall under the TPD must display a unique identifier, including information on location and manufacturing date, intended destination, etc. By scanning the TPD barcode, the transfer of those unit packets can be recorded at every point in the supply chain from manufacturing to the "first retail outlet" – i.e. where the unit packets are first made available to the public.
In this way, the traceability system enables public authorities in the EU to determine if the unit packet is legal and at what point it may have been diverted.
Why is this different from typical supply chain management?
You must consider what the first retail outlet really means and how many origination and destination points actually handle the tracked unit packet (or 'aggregated packaging') before reaching the final destination.
At first, you might think the barcode needs to be scanned only a few times, and that they will be scanned in enterprise-level environments.
1st Scan – Shipment from Manufacturer
2nd Scan – Receipt by Distributor
3rd Scan – Shipment to Retailer
The Reality with Tracking and Tracing Tobacco Product Assets
The above list is incomplete in a number of ways, especially considering the reality of how many actual touch points there are to get to the first retail outlet. Here's a more realistic flow:
1st Scan – Shipment from Manufacturer

2nd Scan – Receipt by Importer

3rd Scan – Shipment from Importer

4th Scan – Receipt by Regional Wholesaler

5th Scan – Shipment from Regional Wholesaler

6th Scan – Receipt by First Retail Outlet
Considerations for Tracking and Tracing Assets
First, consider the number of wholesalers. Secondly, the number of logistics companies required to actually deliver the unit packets (or MOQ lots) to the first retail outlet.
There are thousands of logistics companies in the EU. Though not all will be involved in delivering tobacco products, those that are will be required to minimally scan the 'aggregated packaging' barcode for every transfer until finally delivered to the first retail outlet.
Also, consider that for each transfer, there's a delivery agent and a recipient agent. In many cases, both agents need a transfer record for liability concerns unless the transferred data is shared.
How will thousands of EU logistics companies track and trace under TPD rules?
Fortunately, this is where CodeREADr can help. Over the past 10 years, CodeREADr has enabled enterprises to solve complex, rule-based data capture requirements.
Our integrated web service is an open SaaS platform built for IT departments.  Therefore, you can configure the app and define workflows to capture targeted data.
Uniquely, you can install on scanning devices and iOS & Android OS smartphones and tablets. Using the built-in camera of those devices, our SD PRO scan engine instantly and accurately captures more than 40 barcode types, such as Dot Code, Data Matrix, QR, and Code 128 barcodes.
Notably, IT administrators can remotely control those without having physical possession of the devices. The configuration is automatically downloaded from the cloud upon sign-in to the mobile app using admin-authorized credentials.
Also, you can post the scan records from the mobile app to CodeREADr AWS servers. Alternatively, you can post those to your server or third-party servers as well.
Remarkably, CodeREADr technology offers real-time data validation in the cloud. Additionally, if there is no network connectivity, it offers an instant & offline auto-synced validation.
Long tail track and tracing in the supply chain
In conclusion, CodeREADr allows administrators to capture the necessary data across thousands of locations for each transfer. Start today, all for just $1.99 to $14.99 per month per device.