Mobile-Ready Tickets at Fourth Annual AT&T VIP Bash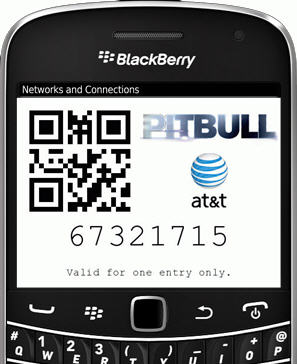 For the fourth year in a row, Skycore's transactional messaging platform delivered mobile ready tickets via email and the codeREADr app was downloaded to BlackBerry 7 devices to scan and validate the ticket's QR code. The process was flawless due to the extraordinary efforts of the AT&T and Skycore teams. And the Pitbull concert was amazing.
[BlackBerry World 2012. Hard Rock Cafe, Orlando, FL. May 2, 2012.]
Virtually everyone attending the event used mobile ready tickets.
Every ticket was validated in real-time exclusively using BlackBerry 7 Devices