How to Create a Custom Export Template
Step-by-Step Tutorial
Custom Export Templates simplifies reporting for our customers as it enables them to export only the data they choose in a format that best suits their needs.
Step 1: After signing into codeREADr, click the "Scans" link in the navigation bar at the top of the page.

Step 2: Click on the 'Export templates' link in the Navigation Bar near the top right corner of the screen.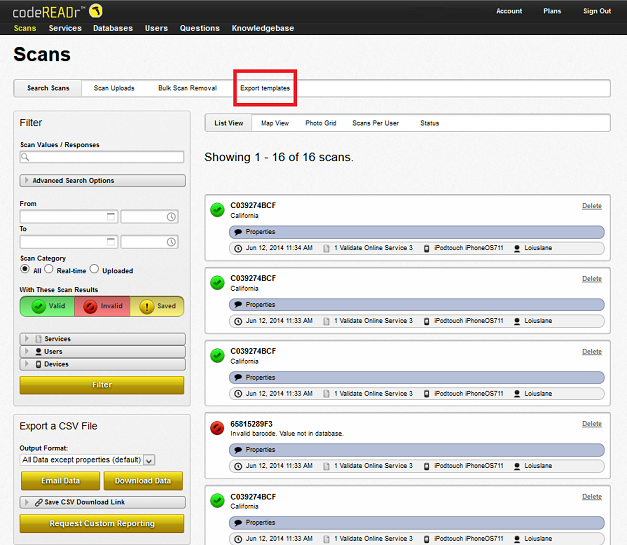 Step 3: Name the new customized report template.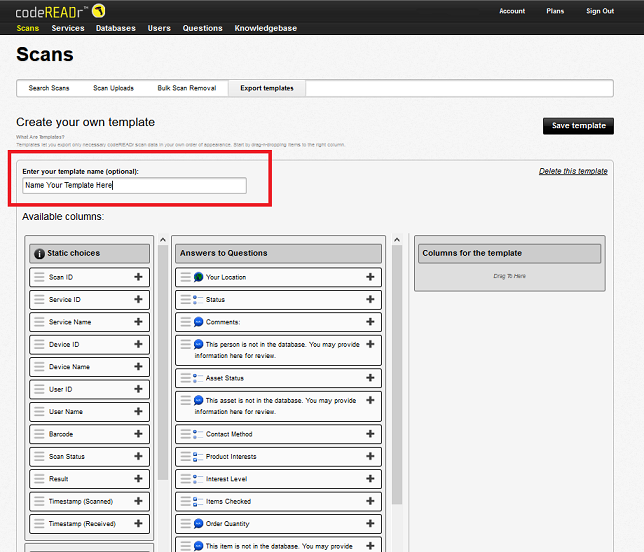 Step 4: Simply drag and drop the items to the right column to add them to the export template.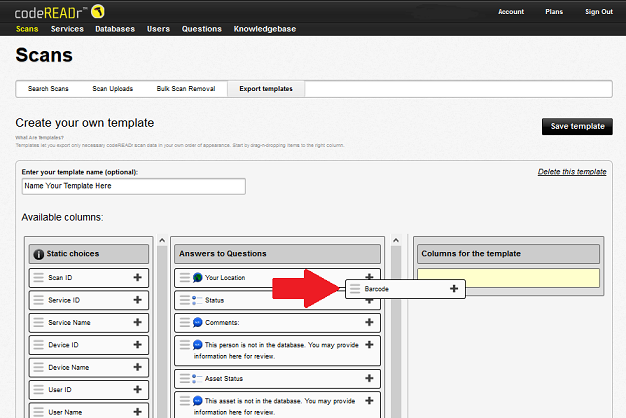 Step 5: Click 'Save Template'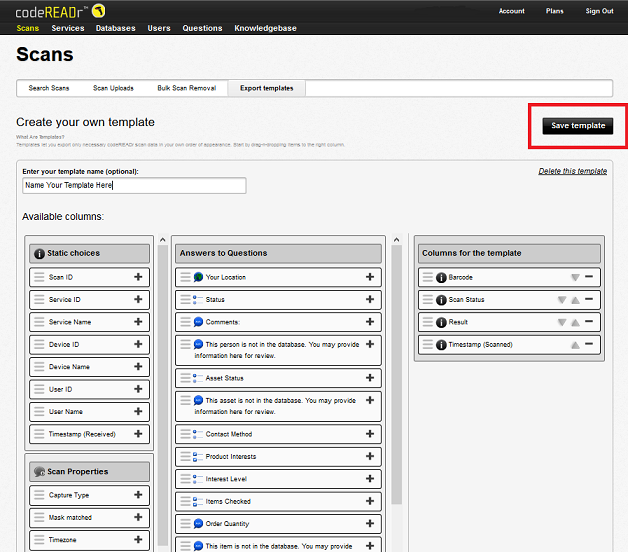 Step 6: Now this custom template will be available for selection in the "Output format" drop-down box on the Scans page.