Magstripe Readers for Smartphones
Our customers use magnetic stripe readers with our mobile application to collect and validate data from ID cards. Popular magstripe reader use cases include attendance and activity tracking.  Not all magnetic stripe readers are supported by CodeREADr. The Shuttle by ID TECH is a supported accessory.  The Shuttle is a two-track, encryption capable reader that works with a wide variety of mobile devices.
Plugs into audio headphone jack.
No cables or batteries needed
Read Data, Normalize Values.
Alter captured data to your database format
Bi-directional card reading.
It doesn't matter which way you swipe
Multiple Capture Methods.
Option to scan, search, voice or manual entry
Extended phone jack.
Enables compatibility with various phone cases
Continuous Read Mode.
Read many cards continuously (unless invalid)
Effective May 25, 2018 the codeREADr app will no longer support magstripe reading without prior approval. Please email support@codeREADr.com.
UPDATE: Effective Nov. 6, 2019 the codeREADr app will no longer support Mag Stripe reading.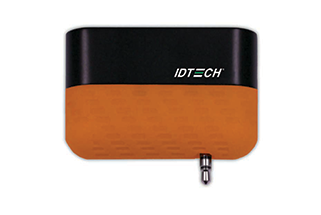 ID Tech Shuttle