Automate the Export of Filtered Scan Records
Automate the Export of Filtered Scan Records
Filter & sort:
Time/Date range (see last hour, last day, last week, etc.)
Most recent scan for each filtered value (where is each asset now?)
Answers (filter by special conditions)
Select Export Template (only export the data you need, in the format you need)
Ascending/Descending Order by Attribute
Filter by Value, Response, Status, etc.
Note: For scheduled exports/uploads we recommend using the Received filter (timestamp received) in case your app user have scanned offline and don't upload their scans in a timely fashion.
On your Account page you will find a tab called 'Tasks'.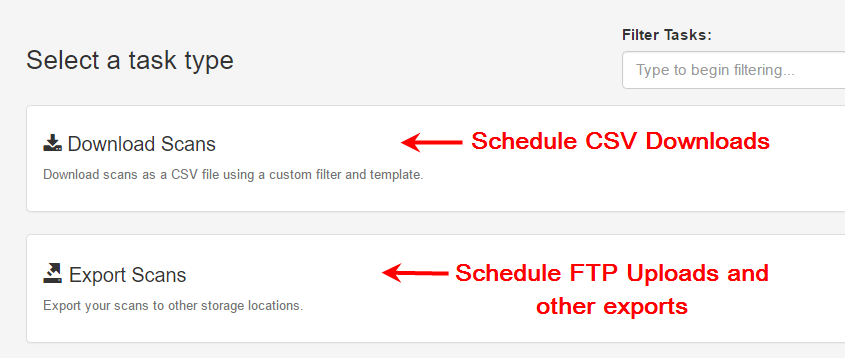 For scheduled FTP, SFTP (Secure FTP) uploads and for scheduled Emails: