Tourism Technology Meets the QR Code Scanner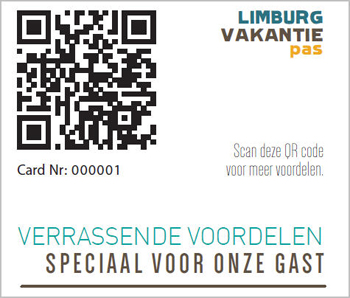 Tourism Technology: Meet the QR Code Scanner!
The Barcode News is a trusted digital publication that provides a variety of news, advice, opinion, and reference material about barcodes and QR code scanner technology. Last week, they published an article titled 'Tourist Organization Uses QR Codes To Track Coupon Redemption in Real-Time.' In this piece, The Barcode News profiles Toerisme Limburg, a regional tourist organization in the eastern part of Belgium, and his printer partner, BooQi Media Solutions. Read this excerpt from their article on innovative tourism technology with a QR barcode:
Since 2012 they've distributed two types of printed holiday coupon cards, also referred to as 'passes'. One pass is for visitors that stay overnight in Limburg and the other is for tourists that come for just one day. With these passes, tourists can get discounts at several attractions.

With 20 merchants participating in the program, each with different discounts, specific terms and a variety of POS systems, Toerisme Limburg was faced with a significant logistics challenge. To expedite redemptions, they wanted to use scannable barcodes. To do this with 20 different cards, each with a unique pass ID would be impractical. Another problem they encountered was tracking redemptions so they could gauge the program's effectiveness and generate data to improve future programs.

Toerisme Limburg's manager of new media, Philippe Marcisz, decided the only practical way to uniquely identify passes would be to use a single, unique ID for each pass that would be redeemable at any merchant location…The merchant would scan the pass's barcode and the app post-scan records in real-time to a user-facing Web service…He chose QR codes as the barcode type because they could not only embed the pass ID but also enable scanning with the consumer's own QR app.
The Bottom Line
In summary, this team deployed key QR code scanner tourism technology in this groundbreaking program:
Dual Function QR Codes (a single QR code enabling standard, consumer barcode scanning apps to open Web pages triggered by a scan, while also allowing merchants, venues and businesses to scan the same code with an enterprise app to validate and track its use)
One ID, Any Merchant technology (which enables merchants to electronically track and validate collaborative, multi-merchant deals in real time at the point of sale)
Kudos to the innovate Philippe Marcisz of Toerisme Limburg and BooQi Media Solutions for a job well done!