Secure Ticketing Brought to You by codeREADr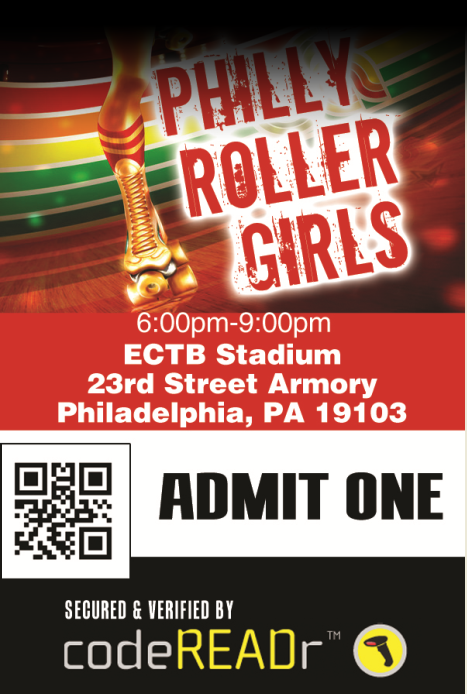 Need Secure Ticketing?
One of our clients sent us a sample ticket they printed for an upcoming event with the Philly Roller Girls, in Philadelphia. Notice the QR barcode and the text underneath it: 'Secured & Verified by codeREADr.' This is a great idea. This sends a very clear message to anyone thinking of copying tickets or creating fake tickets. This event has secure ticketing, you'll get caught, so don't even try!  We're proud to provide such a secure service. Good work, you guys!