October 22, 2014

•

4 min read
Retail Audit or Price Audit? You Only Need a Barcode Scanner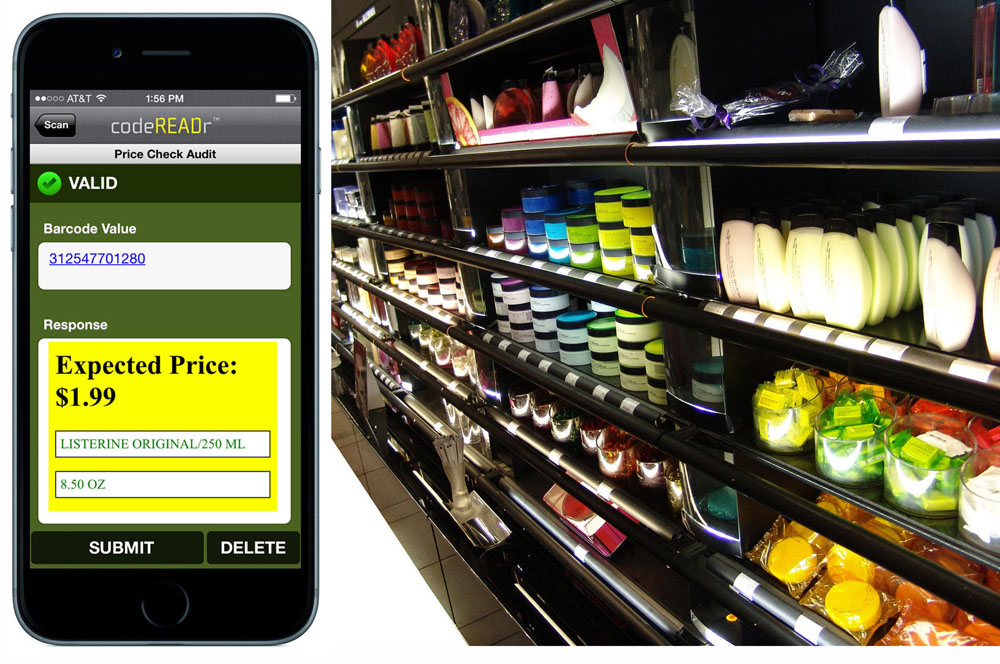 Everyday Scanning for a Price Audit?
It's pretty common these days to see consumers in stores scanning an item's barcode with their mobile phone. Generally, they're checking prices or specifications. It's logical to do so before purchasing, right? Well, sometimes that person may actually be an auditor. They would be hired by the corporate office or by brands to check the pricing displayed for a sampling of items. This is called a retail audit, or price audit.
We're seeing a trend where auditors are throwing away their pencils and paper methods. Instead, they're using CodeREADr. They simply scan the item's UPC/EAN code. Then, an online or offline database reveals the expected price. It also reveals any promotional pricing for that item.
Retail Auditing AKA Secret Shopping
In some cases, the auditor is an employee of the store itself. They'll then fix incorrect labels, whether for price, description or promotion terms. In other cases, the auditor works for independent firms that are paid to audit and document such discrepancies. They are often called 'mystery shoppers' or 'secret shoppers.'
They can document discrepancies using form fields and menus. Optionally, they can take in-app photos. These photos are linked to a formal scan record. Each scan record has a time-stamp and optional GPS location, along with the other data collected. This information can be used as proof of the discrepancy. This helps improve report accuracy.
A New and Improved Retail Audit
Auditors with paper lists don't remain 'secret' very long. However, thanks to CodeREADr, the list of audit items is stored in the application. This is alongside the pricing, description, and any related instructions. This information is then presented to the app-user after each scan or item look-up.
Since many stores don't possess reliable Wi-Fi or 3G/4G connectivity, most clients use the app in the offline mode. Then, they sync the retail audit data once they have left the store and found a reliable signal.