Barcode Scanning Apps: Quickbase Webinar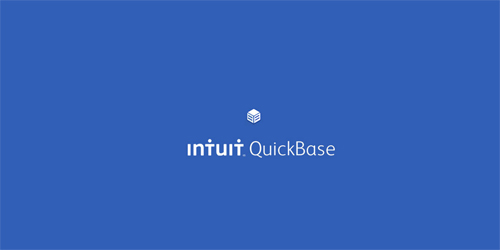 Barcode Scanning Apps Quickbase Webinar
I'm Rich Eicher Sr. I'm a founding member of the codeREADr team. I have a special announcement. CodeREADr was recently recruited to be a strategic partner by Intuit QuickBase. Below, learn about the new connection tool for barcode scanning apps, as well as an exciting webinar.
What is Intuit and what is Quickbase?
Intuit is a globally recognized company. Its products include TurboTax and QuickBooks. Intuit QuickBase is a cloud-based rapid-application development platform. Quickbase is used by 7,000 companies in 44 countries around the world. This platform allows you to build solutions for your business exactly the way you want, without code. CodeREADr is thrilled they are bringing attention to our product.
CodeREADr built a simple connection tool between our barcode scanning apps platform and QuickBase. So, now you can scan barcodes in to QuickBase, even offline. This means you can build the applications you need, then connect them with codeREADr's scanning and data collection apps. You don't need to learn how to code or learn APIs!
During QuickBase's webinar on October 29th, 2015, we told the world about codeREADr's new partnership. Attendees heard from codeREADr client Nancy Maciejeski. Maciejeski is the President of DM Event Service.
Maciejeski discussed:
Challenges and lessons from implementing barcode scanning technology across her company.
What led her to barcode scanning.
Challenges with scaling the technology.
Success metrics.
Plans for further roll-out and improvements.
Webinar attendees learned:
How barcode scanning apps are more affordable, accessible, and easy to deploy than ever.
Scanning-use cases such as attendance check-in, asset/inventory tracking, and continuous information update/rewrite.
The power of custom cloud applications to store, manage, and utilize your scanned data.
A look at future trends in the barcode scanning industry.
We're excited to be an Intuit partner. We look forward to telling you more about our joint solution.
[fusion_social_links show_custom="no" /]
[fusion_social_links show_custom="no" /]
[fusion_social_links show_custom="no" /]